7  Amazing Dumfries and Galloway Wedding Venues.
Dumfries and Galloway Wedding Venues are some of the best wedding venues in the entire country. Not to mention the fact that elopement weddings started right here in Gretna. Most people think of Glasgow or the Highlands as the best venues for weddings but I can assure you Dumfries and Galloway has some of the best around. With Hundreds of miles of rugged coastline, large country estates and house hotels, to our amazing forests at lochs, there is something to suit every taste. Below are 7 examples of some (but certainly not all) of the Dumfries and Galloway Wedding Venues we have to offer as a region. All images below by myself Hemera Visuals.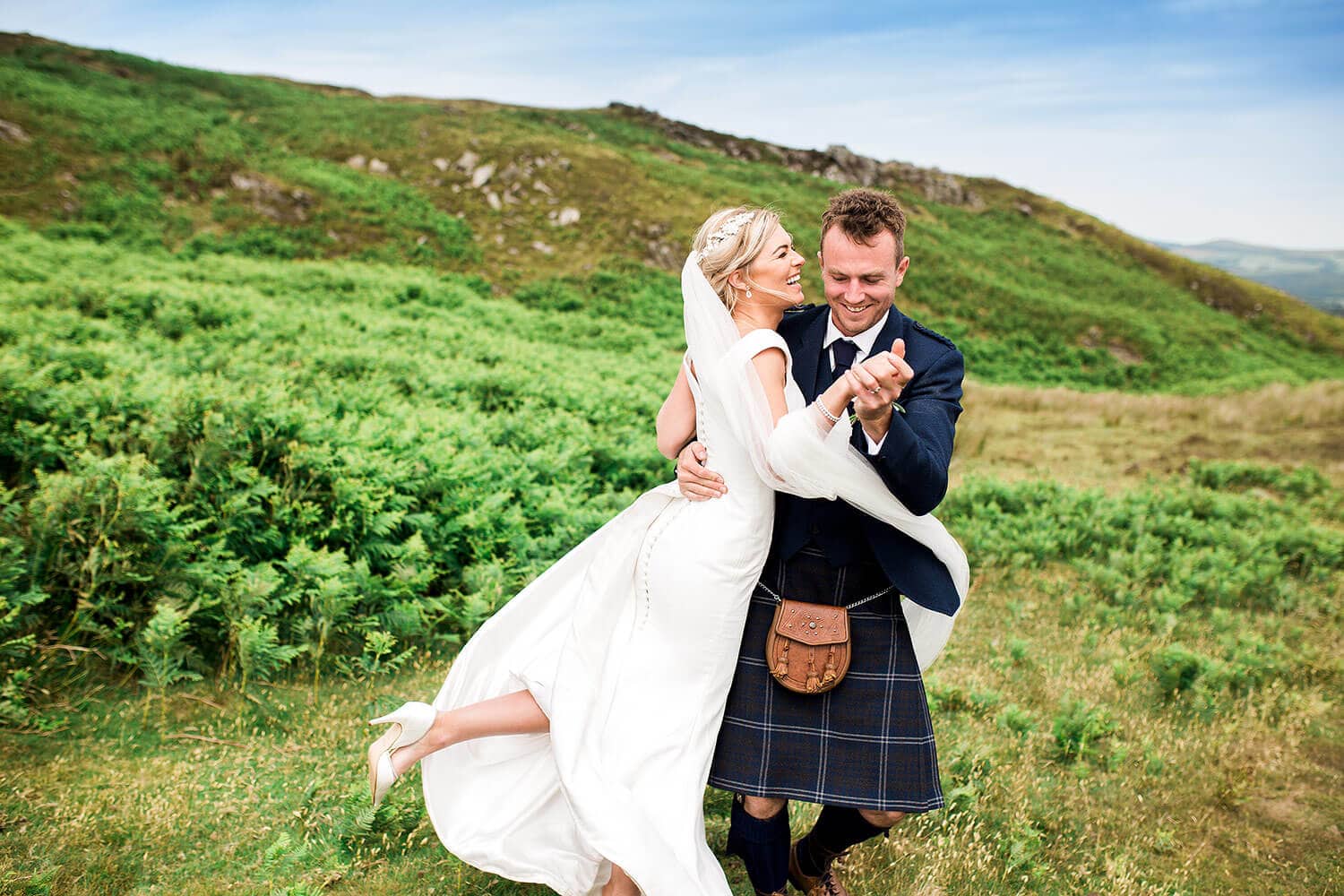 The newest venue to grace our region right in the heart of Galloway. The purposely built GGs yard owned by Duncan and Vicky McConchie. Set on the hillside overlooking the fantastic Kirkcudbrightshire Coastline and the glorious Galloway Hills. No detail has been overlooked in creating a fantastic rustic wedding venue. Each inch of the property has been crafted with your enjoyment in mind.

The Dalswinton Estate with its very own Glasstop Marquee is an ideal venue for a couple looking for something a little different that a country house wedding. The estate boasts its own Wee Red Barony Church, a stunning Church Misionary Style Church that you see all over the world. The grounds of the estate are set over looking the lovely loch, complete with its own Turret in the middle, and walled garden to name a few. A beautiful estate & venue full of lots of character.

After its recent acquisition by the Rad Group who own other lovely venues such as Lochside House Hotel. Hetland Hall has been completely transformed into a modern elegant country house set amidst 18 acres of private parkland with its sweeping views over the Solway, you can see Criffel (Dumfries' Tallest Hill) on a good day on their beautiful balcony. Just off the A75 its one of the closet wedding venues to the border with England.

A delightful country house hotel filled with lots of character and a beautiful marquee too. The grounds are set within a beautiful estate of ancient woodlands and picturesque views over the river Nith, which is one of the locations you can choose to have a stunning outdoor Scottish ceremony. It has a wonderful charm of the baronial style house which has strong ties to Robert Burns who lived nearby.
Easterbrook Hall & Crichton Church.

One of the areas largest wedding venues right in the heart of Dumfries is Easterbrook Hall. Set on a large estate one of the biggest wow factors of this venue is their beautiful memorial church, one of the attributes of the Crichton Church is that it is non denominational, which means it is not restricted to one particular faith. The venue has a large selection of beautiful function rooms as well as its own Gardens which look beautiful all year round.

Springkell is a stunning Palladian Mansion built from 1734 and just 6 miles from historic Gretna Green and is a wonderfully elegant venue. No expense has been spared on any of the details added by the Johnson-Ferguson Family who own and run the Venue. With a recent addition of a permanent marquee Springkell has alot of history and character that add that level of je ne sais quoi to your big day.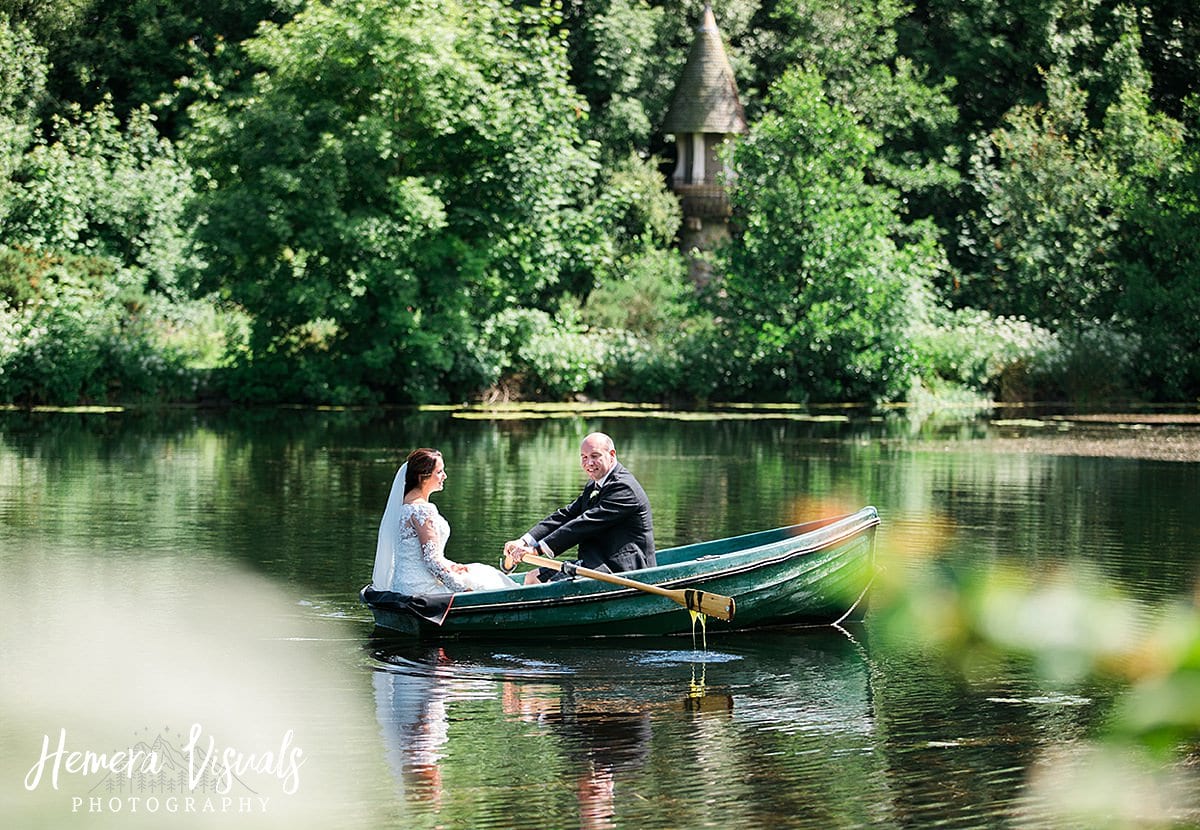 Now if your a couple who is thinking of making a traditional elopement to Dumfries & Galloway and have a small group of guests, then Orroland Lodge is a perfect place for an intimate wedding. With views overlooking the Solway Firth and a Clifftop Ceremony Area is enough to make you go weak at the knees. They have their own private beach on the estate as well and a beautiful garden designed by the family and boating pond too it's a hidden gem in the region.
This list is in no way complete there are some many other fantastic Dumfries & Galloway Weddings venues in the area that i've not had time to mention but I will be doing a part two on the series shortly. Where is your favourite Dumfries and Galloway Wedding Venues let me know in the comments below. If you want to see some real weddings from these venues click this link to see my gallery.