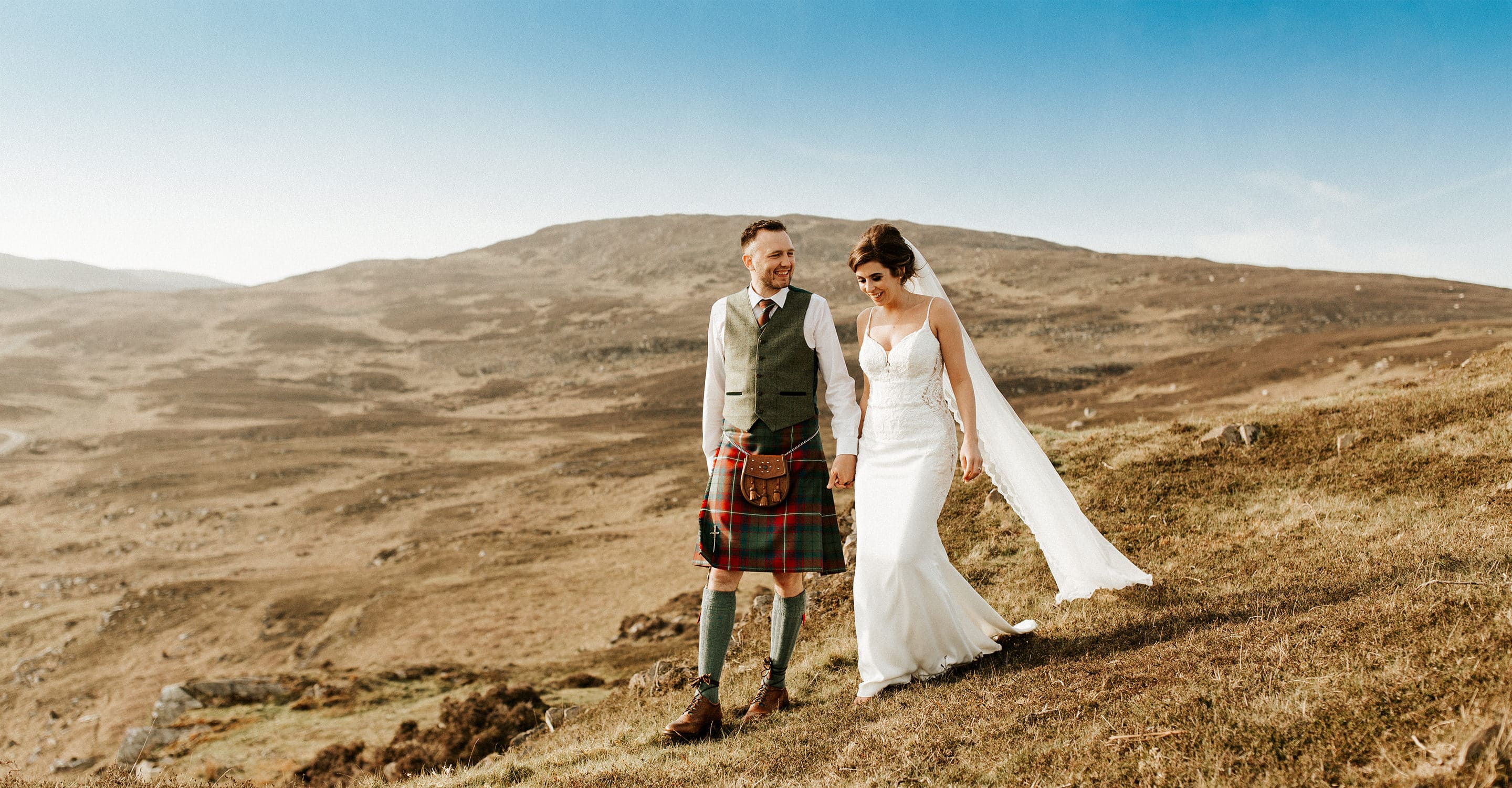 photographs are Beautiful reminders of places we've been and people we love.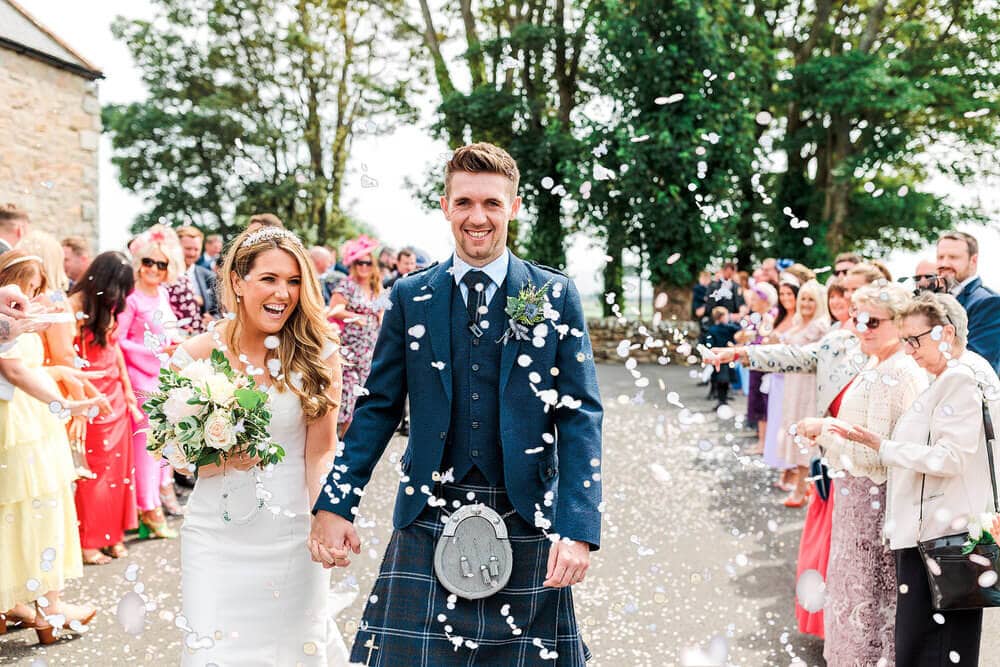 Hey there, If you're here, you're probably recently engaged to searching for someone to document all the epic moments of your wedding day (woohoo!).
I'm all about capturing the vibe and emotions of your big day in a relaxed and casual way. Those perfect moments, the hilarious, tearful, and wild ones as well as some gorgeous, natural, and un-posed portraits of you and your partner. I love working with couples who are down to have fun, enjoy every second and want to have the best time on their amazing wedding day!
It's about you, your connection, what is important to you, what you're feeling on the day, YOUR wedding day story.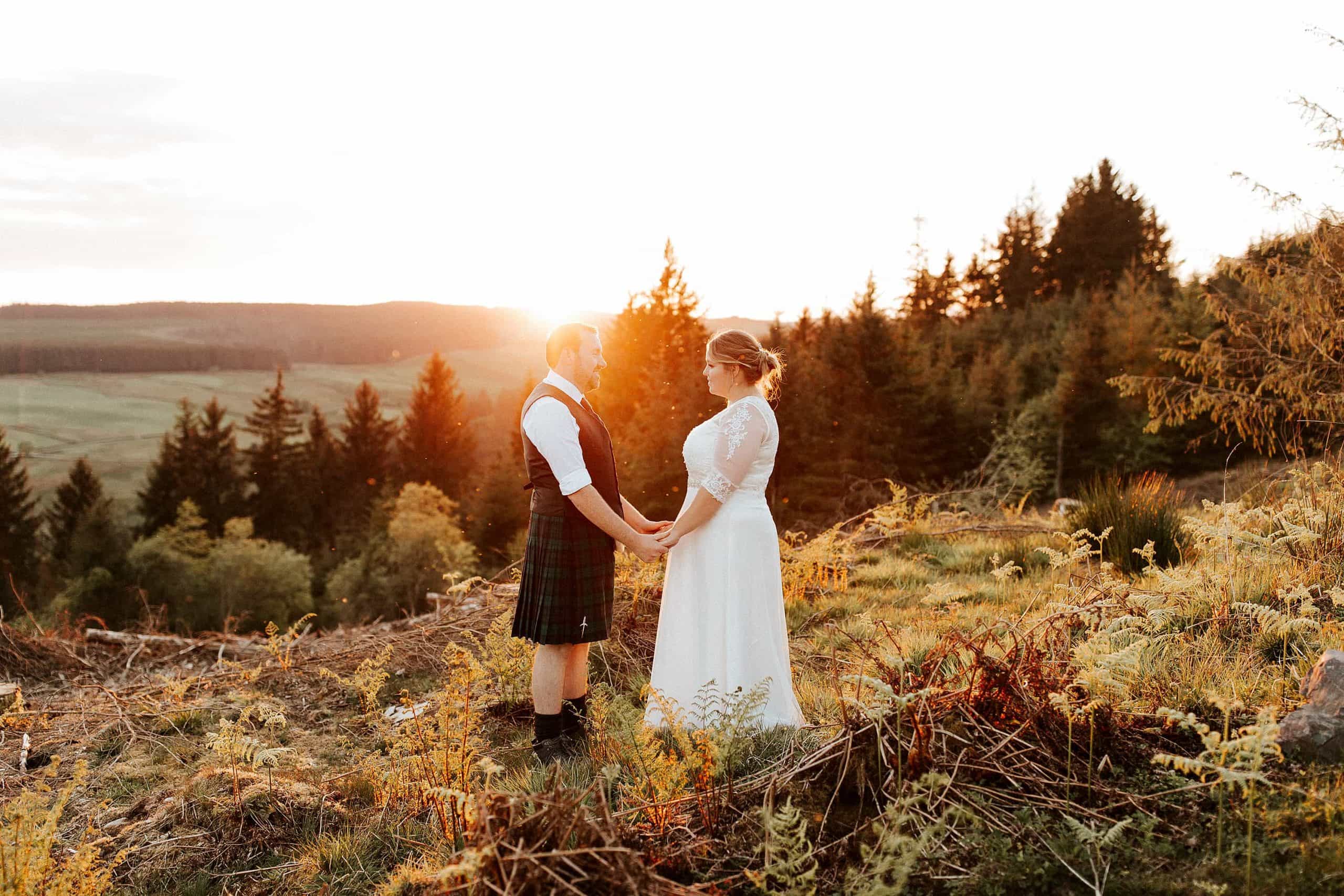 I am a Dumfries wedding photographer available to shoot throughout Scotland, the UK too. I've had the pleasure of shooting over 200 Weddings in the last 8 years now. As you can see from our wedding photo on the left I am a sucker for a sunset, who isn't?
So... this is about YOU - your connections, what's important to you, your laughter, your tears, your memories. Your own wedding story. My creative storytelling style captures the emotions of your day with beautiful candid photography that reflects who you are and how your wedding day is unfolding. I love my work because the photos I take are more than just photos to both of you. I'm here to capture who you really are as a couple.
It's been fantastic to be in a world that is surrounded with so much love, happiness, cake and new friendships on the happiest days of your lives. My shooting style Natural, Fun and Emotional.
For me as a photographer, it's is all about our connection. That's because it's how I create my best work for all my couples.
I love to meet up and chat with all couples who are thinking of booking me so I can find out all about your big wedding plans and what you are looking for from your photographer. I want you to feel that you are in the best hands during your wedding. That you know I'm here to help however I can.
Many of my couples & their families note how my photographs of their wedding really make them feel like they are back in the moment.
I've got your back! Wedding planning can feel like this giant task, but its not. Having shot well over 200 weddings, I have a lot of experience when it comes to the ins and outs of the big day. The to do's, not to do's, how to save money, get the most out of the day, create memories with your friends and family.
My main focus above all else is that you are having the best day ever . I also know that you dont want to be away for hours from your guests, you have invited everyone and want to see them so I make sure that you always get as much time with everyone as possible!
I want your wedding photography to be more than something on your checklist of things to do for your wedding. Your wedding photography is an investment. Long after the flowers have wilted, your wedding dress or suit has been hung in the back of your wardrobe and the last of your champagne has been drunk, your wedding photographs will still be there – year after year, decade after decade, to help you re-live your epic wedding day.
Your images will only increase in value over time as they get passed down through your family, how many of us still look through our parents wedding albums?
Kind Words from amazing couples.
Dumfries and Galloway Wedding Photographer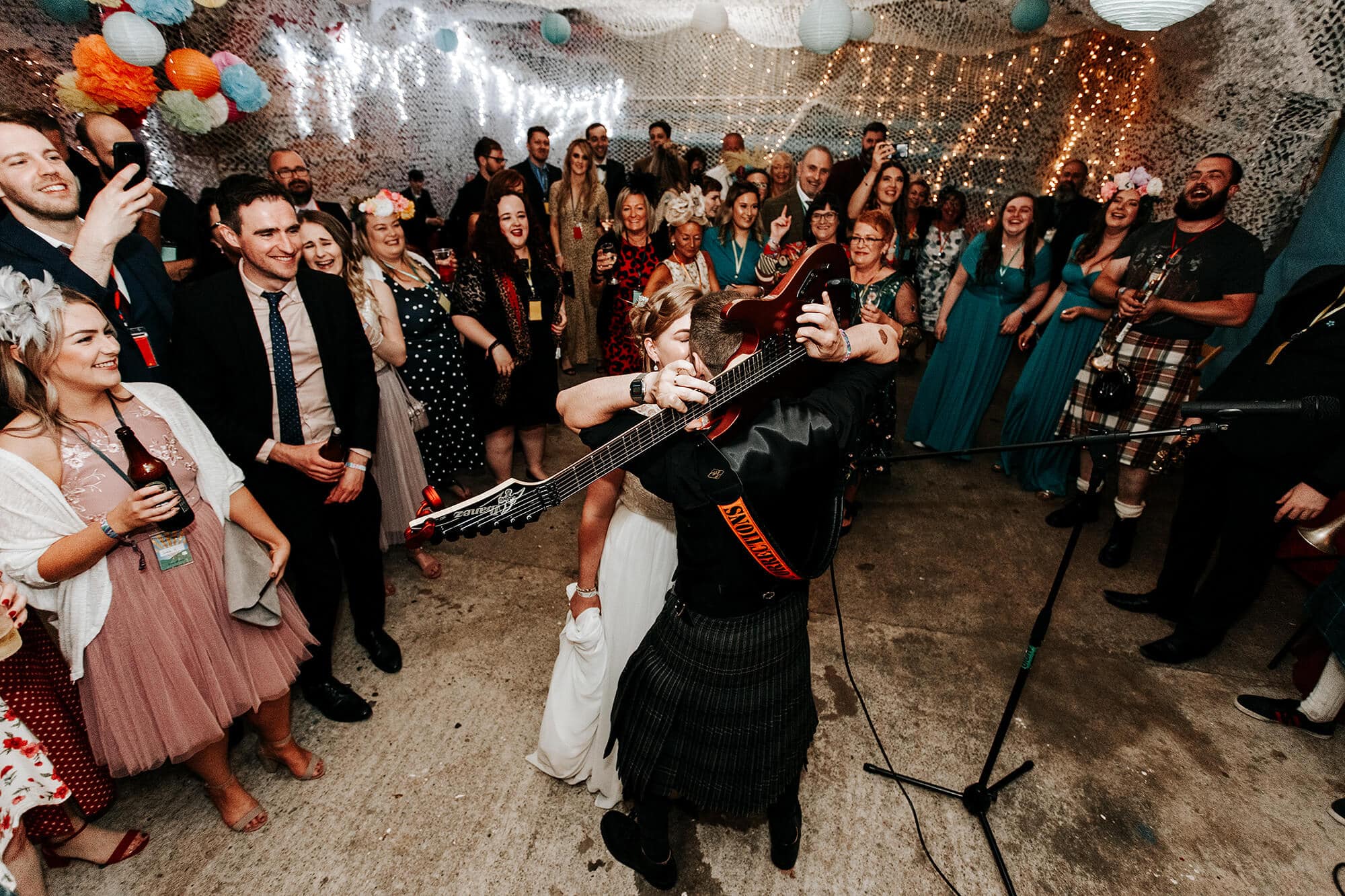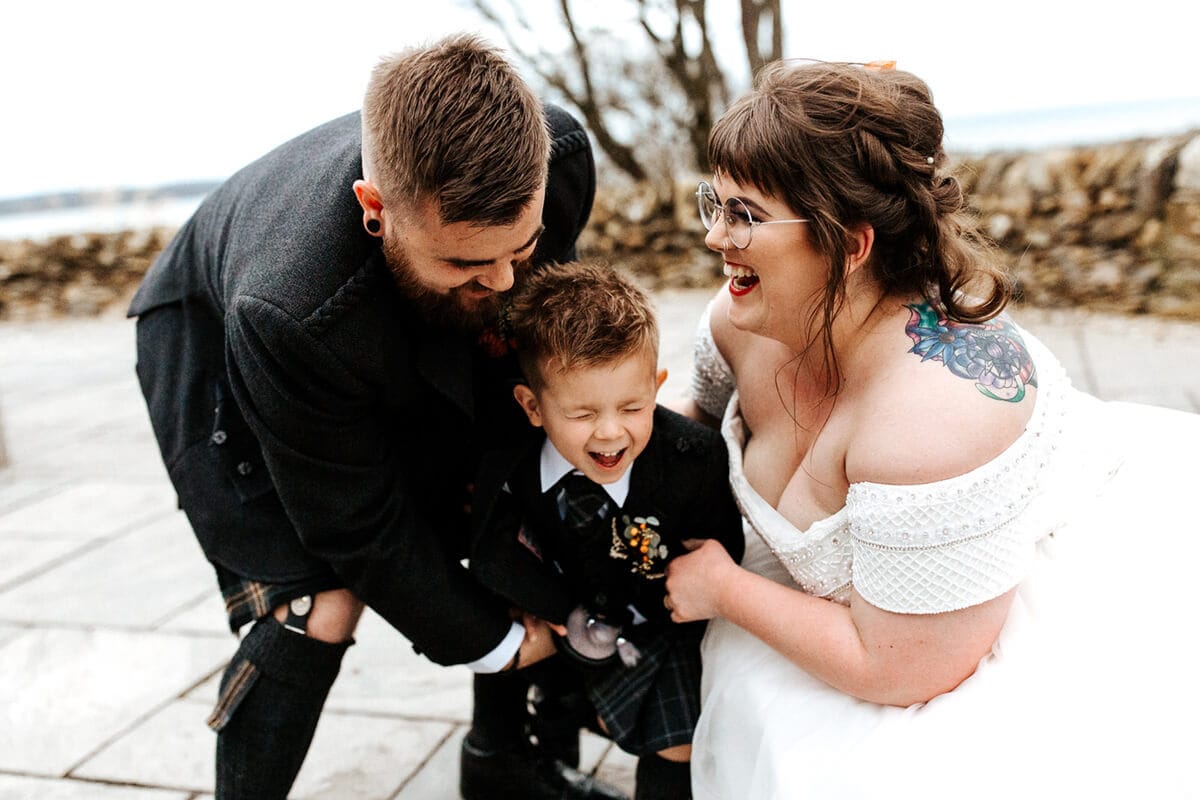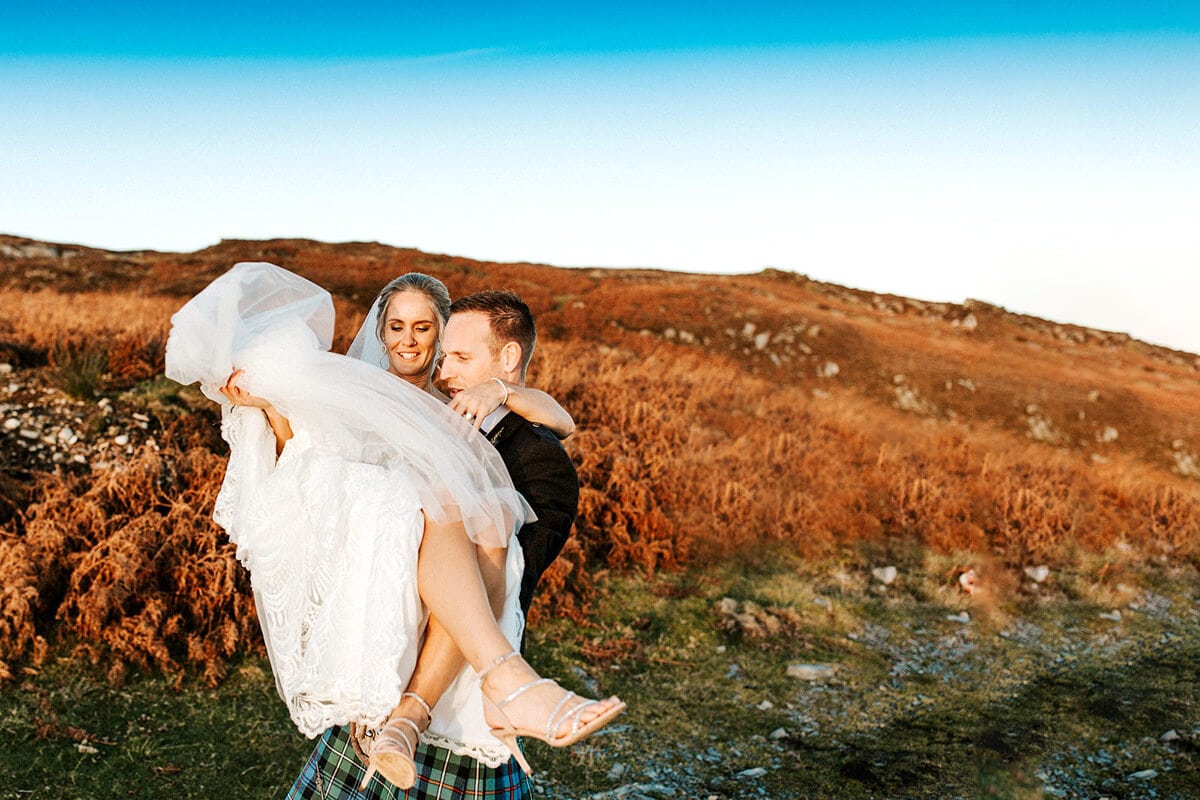 We cannot recommend Cameron highly enough, he did such a fantastic job. Not only are his shots incredible but on the day he did everything we wanted and more! He made sure we got the formal shots we wanted with no fuss, and without taking any longer than it needed.

When you are trusting someone to record the biggest day of your life, you want someone like Cameron to be in charge. He was super organised, efficient and professional whilst also being calming, friendly and honestly a joy to have as part of our wedding. I've been to weddings in the past where the photographer is bossy to the point of actually being rude to the guests, whereas Cameron is one of the nicest people I've ever met. He captured every single part of the day, even the bits we missed and we are so happy to have his excellent pictures to look back on. Thank you so much Cameron!
Cam was amazing, always thought of everything! He came prepared with blankets to keep me warm in my November wedding.

He went to extreme lengths to make everything just perfect (even lying on the cold November ground to get the best shot!)He is kind, innovative, and and all round talented guy!

We have some wonderful shots of our special day that will last forever. And the wee personal touches that he did just make that! Thank you so much! Kaisha & Dan.
AMAZING!! Cameron was amazing, friendly and so professional on our wedding day and we were so excited to receive our professional pictures and they did not disappoint. Every single picture was perfect! Highly recommend Cameron to any couples searching for their wedding photographer 💚🌿 thank you so much! X Jade & Matt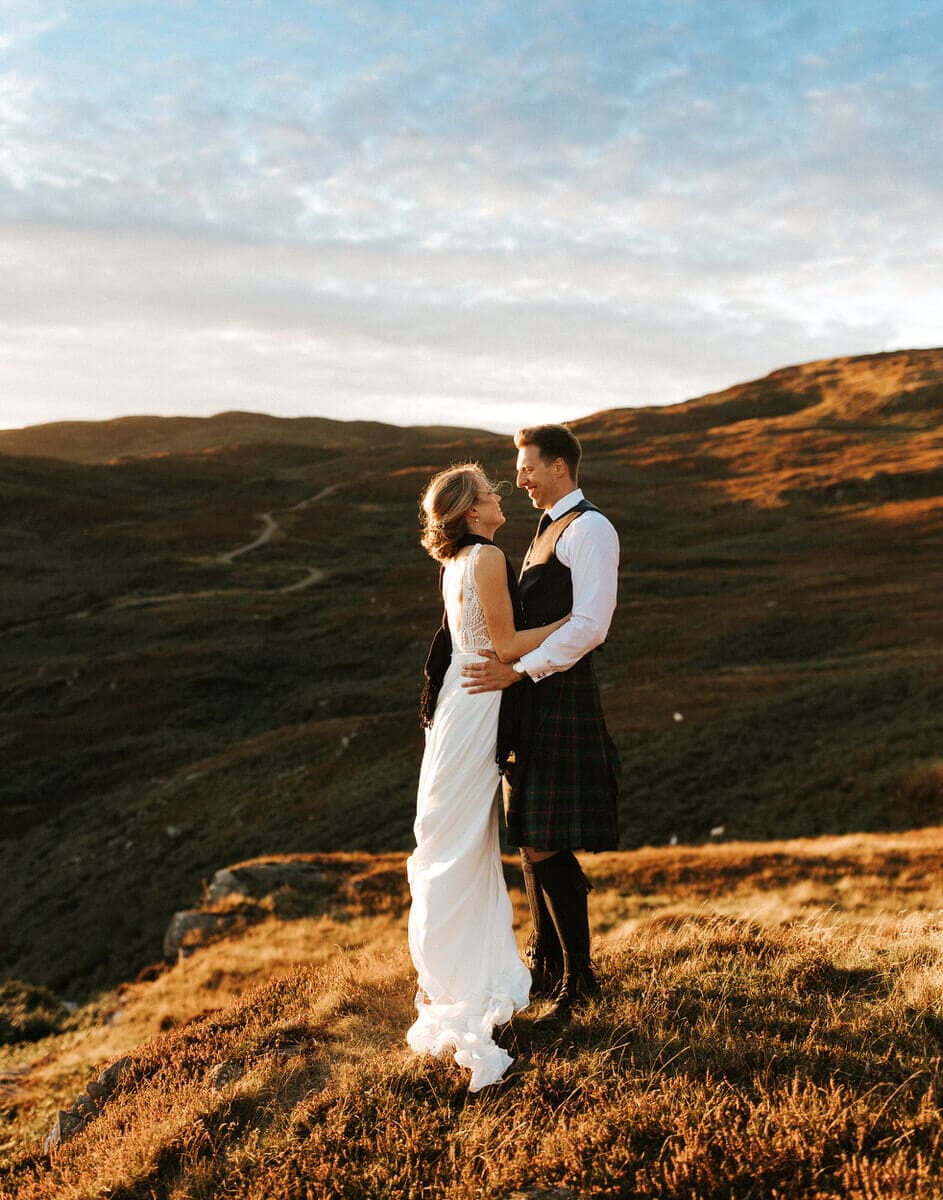 Are you eloping to Scotland?
I love to work with couples from all over the world and locally who are planning on eloping in Scotland. We have packages that are tailored to the needs of couples who are travelling to Scotland to elope. Check out more information on my elopements page.
Scottish elopement photography resources