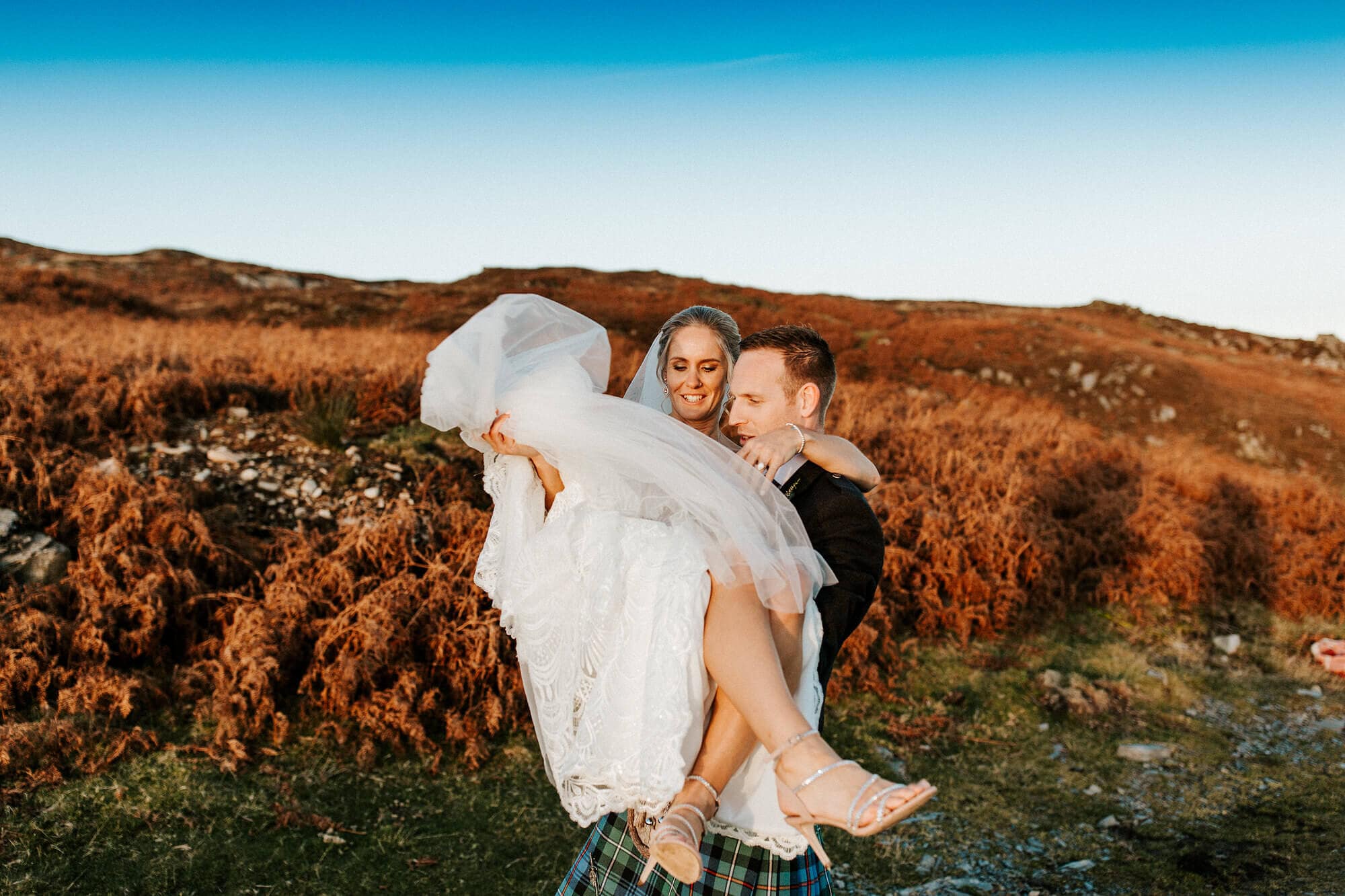 Wedding Venues Ayr
We have updated this list for 2022, giving you a fully comprehensive list of fantastic Wedding Venues Ayrshire. Ayrshire is one of Scotland's most beautiful and underrated parts. Ayshire Wedding Venues are some of the best wedding venues in the entire country? Suppose you are travelling to the area for a destination wedding. In that case, it is an incredible place to give your guests a taste of Scotland.
The country has hundreds of miles of rugged coastline, large country estates, and country house hotels. From our unique forests sprawling lochs, there is something to suit every taste. Browse through these Wedding Venues Ayshire, and start dreaming about your big day in the South of Scotland.
Once you have a vision for your Wedding, look through the different venues, then visit your favourites. There's nothing like seeing a venue in-person to help make up your mind!
Lochside House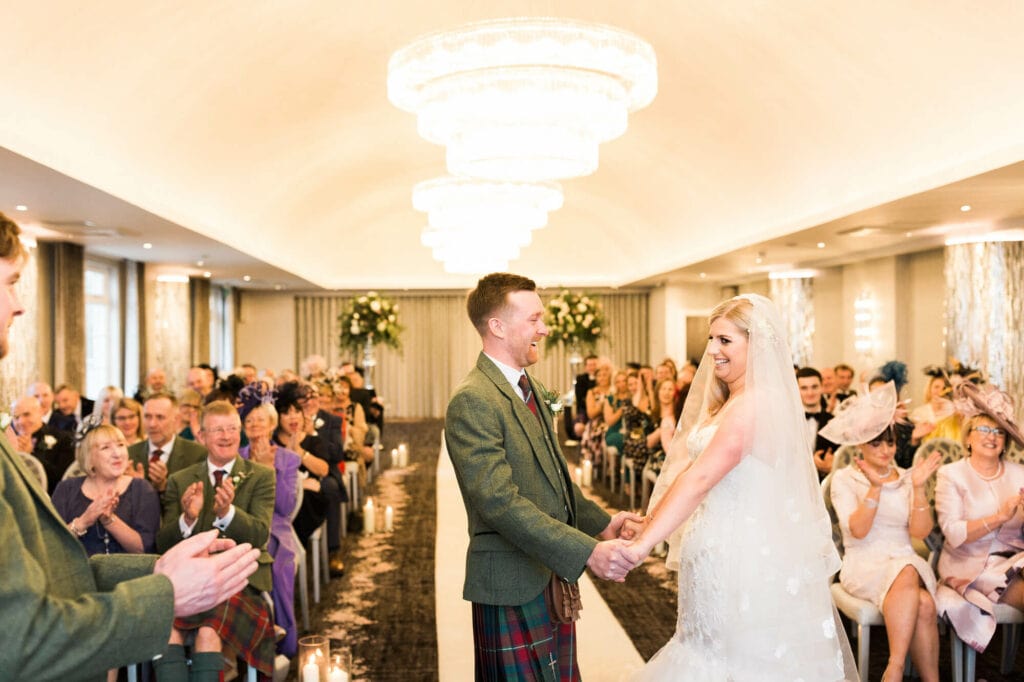 Lochside house is one of the first venues you arrive at in Ayshire if you travelling north. The venue is located in Cumnock, South Ayrshire. Lochside can host small and huge weddings. The venue has just undergone a new remodelling extending the reception room even further so it reaches all the way to the side of the loch.
You can choose to get married either inside or outside. The ceremony room is complete with views over the loch behind the vast windows where the couples stand for their ceremony. Onsite, there is a beautiful restaurant which is ideal for wedding guests staying the night before.
The grounds are well-manicured, and the main draw is the incredible loch and the rolling Ayrshire hills in the background.
Accommodation at Lochside House: Lochside has 32 rooms for your guests to stay as well as four large chalets families or bridal parties to stay the night before the Wedding.
Further Information: Visits Lochside House Hotels Website.
Ayrshire castle wedding venues
Glenapp Castle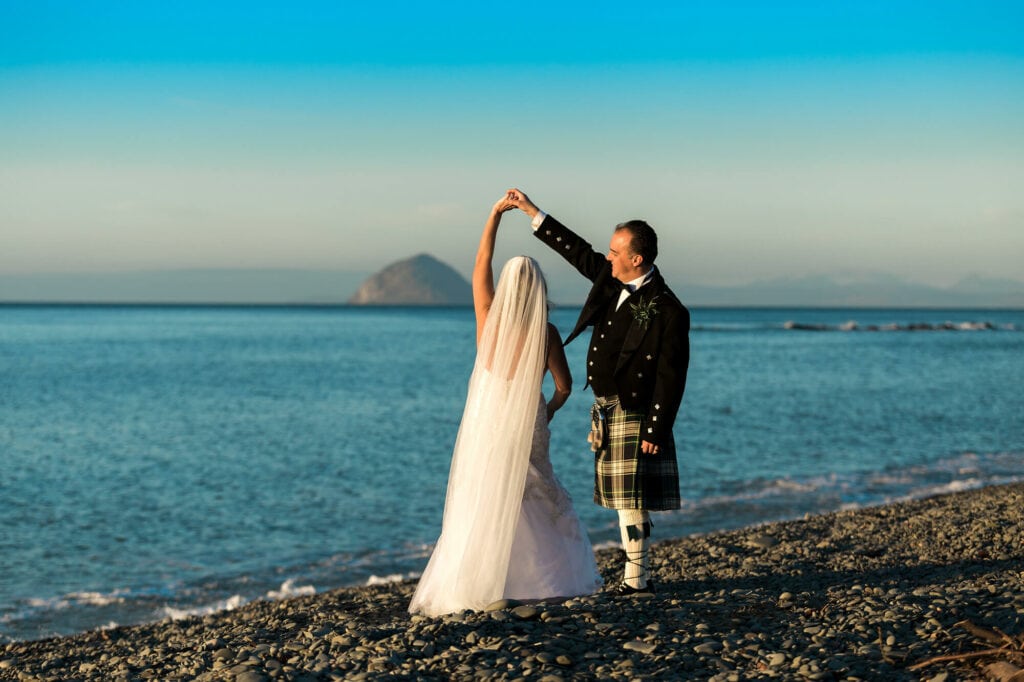 Ayrshire, like most of Scotland, has an incredible selection of castles where you can get married.
Glenapp Castle is one of the few five-star rated castles in Scotland. Hidden away in 36 acres of stunning gardens and woodland, the magical towers, turrets of Glenapp Castle greet you as you sweep up the tree-lined drive.
The venue can host both small and intimate elopements in the most luxurious of settings. One of my favourite parts of the venue is that it's a five-minute drive away from Ballantrae beach. This shell beach is fantastic for photos as overlooking the north sea is the imposing and beautiful Ailsa Craig Island.
Accommodation at Lochside House: Glenapp Castle has 17 rooms, all of varying sizes, for your guests to stay.
Further Information: Visit Glen App Castle Website
Village Halls
There are so many beautiful little village halls in Ayrshire that are perfect DIY Wedding Venues. With a village hall wedding, You can put your own stamp on the space. They are perfect for small weddings of 20-60 people as they are smaller than most full-size wedding venues.
Extra Tip : Elopement Ideas
Finally, in Scotland, you can get married wherever as long as you have permission from whoever owns the land. Ayrshire has some of the most beautiful scenery, its such a viable option. Furthermore, you could choose to get married at Loch Doon or on one of the beaches overlooking Ailsa Craig.. The choice is vast and entirely yours.
Comparison of Ayrshire Wedding Venues
Are you looking for a wedding photographer for your Ayrshire Wedding? Contact Cam