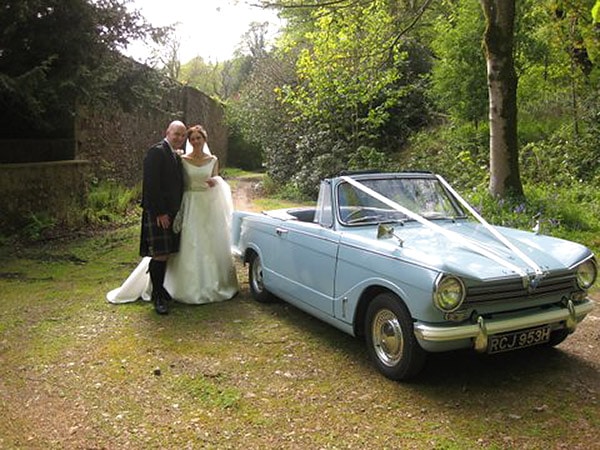 Wedding Car Hire – Everything you need to know before booking your journey.
One of the first things to look at when choosing your wedding car is reliability. Is the company known for giving first class, personal service? Are they willing to be flexible to your requirements? However, perhaps even more important is the reliability of the cars. They should be serviced regularly and checked before each booking. The last thing you want is for your car to break down on your big day!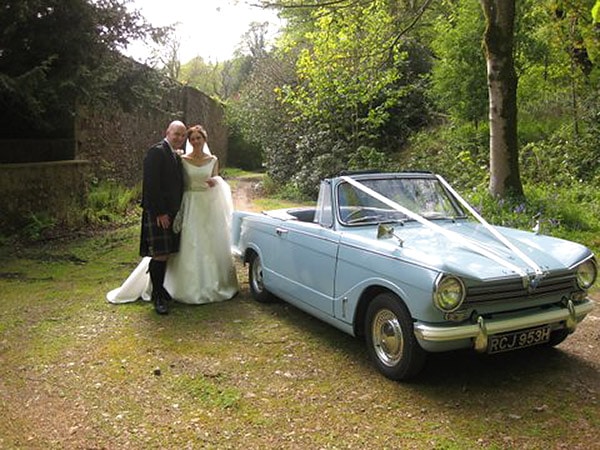 Wedding cars are traditionally chauffeur driven, and this will feel like the height of luxury. However, a self- drive car can give you more flexibility to use the car throughout the whole day. It also gives a family member, friend or even the groom the opportunity to drive a more unusual car.
Rather than just the traditional Rolls, nowadays there are many options for your wedding car, depending on your preference and the style of your wedding. Stretch limos; double-decker buses; taxis; vintage and classic cars are some of the methods of transport used by brides and grooms today.
All wedding couples are trying to create the day of their dreams, and although budget is not an issue for some, it is for many.
 We are a small family business, based near Dalbeattie which hires out classic cars for weddings, honeymoons and other occasions. We started the business early in 2013 and at present, have two cars – a stunning Triumph Herald convertible in Wedgewood blue, with an ivory hood, and a sweet little Morris Minor in old English white.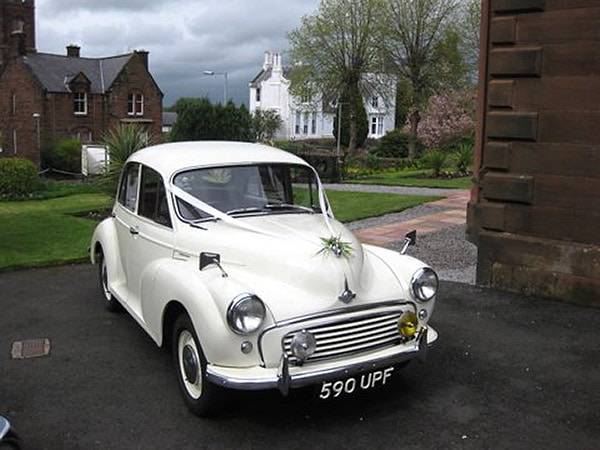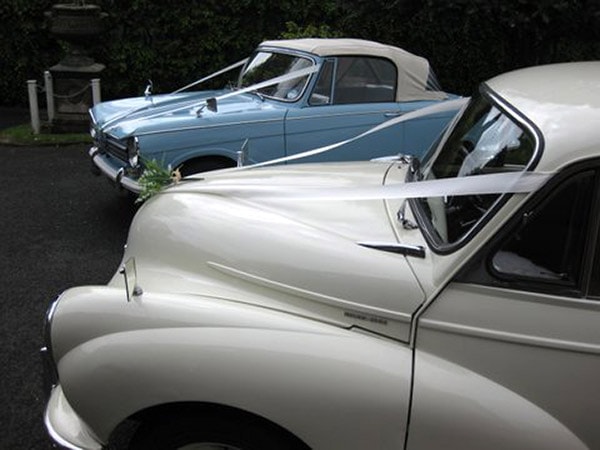 Both are proving popular for weddings, in the local area and also further afield.   The two cars work equally well as a pair for bride and bridesmaids as they do individually. These classics are lovingly looked after by one of the owners, Paul who has over 30 years experience working as a motor technician, and is also a classic car enthusiast. He is forever to be found tinkering with one of the cars in the garage! Give Paul or his wife Beth a ring to discuss your wedding car hire plans.
 Contact Details
www.kippfordclassiccarhire.co.uk Land-line 01556 620203
Facebook – Kippford Classic Car Hire
Instagram – kippfordclassiccarhire