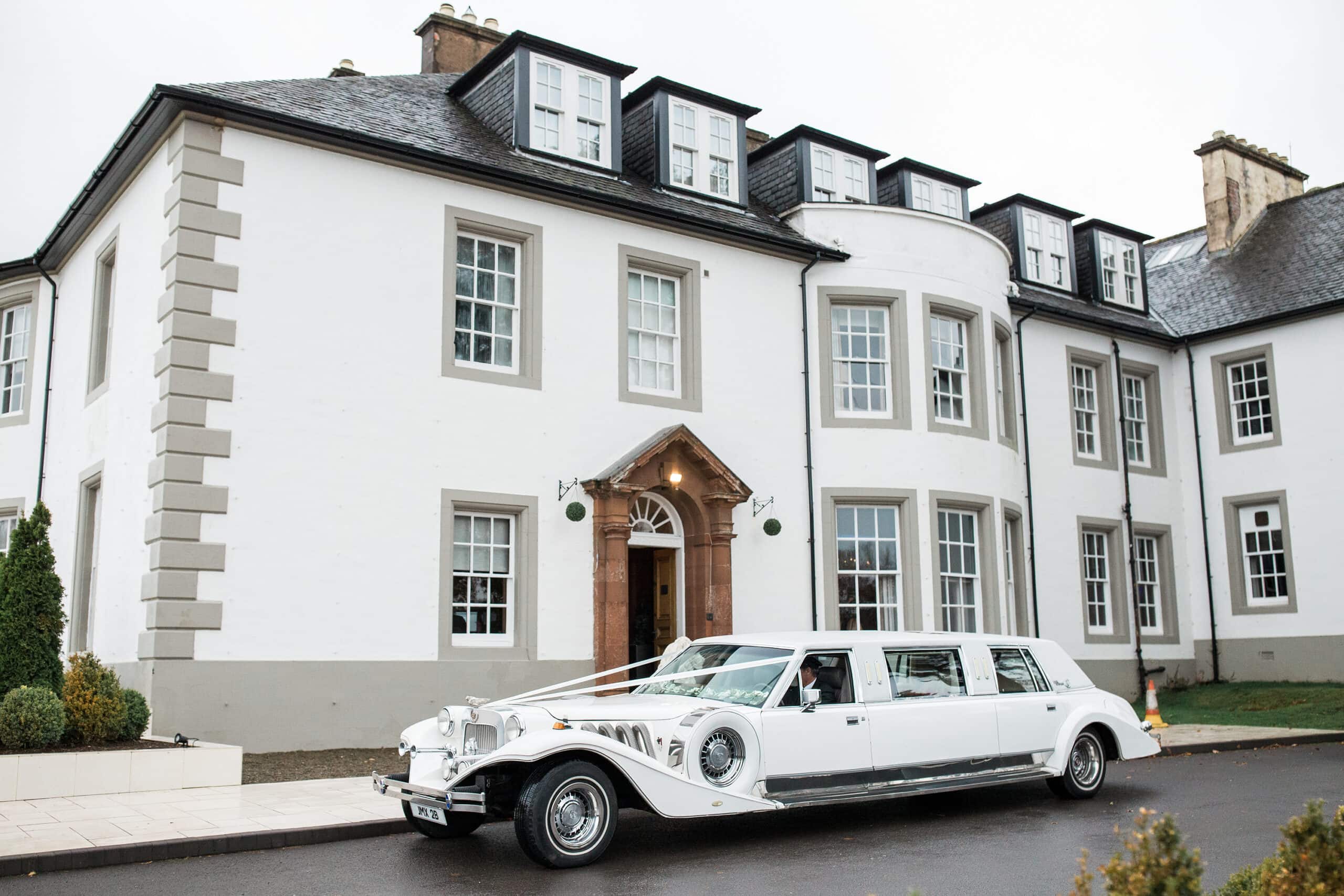 Looking for the perfect Wedding Car Hire Dumfries and Galloway? Here is a guide to some of the wedding car hire companies in Dumfries. You need to arrive at your wedding in style, so having a wedding car that suits your style and taste makes the perfect statement when you get to the church or reception venue.
Things to consider when hiring a wedding car :
Make sure it's big enough for you if you have a large dress then make sure you pick a car you can get in comfortably, especially if you have a long car ride to your destination.

Take care of your bridal party, ensure their car big enough to take them all.

Pick a car that suits your style. Are you going for something classic? Modern? Quirky? There are options for everyone.
Wedding Car Hire Dumfries and Galloway: Companies to check out
.

Dumfries Limo :
Don't be fooled by the name, Joyce and Slavko of Dumfries Limo have more than just limos. They have the biggest fleet of vehicles in Dumfries to whisk you off to your big wedding.
Some of my favourites include their classic Royale Windsor, new and modern pair of white Jaguar XJL's and Strech Hummer for those big bridal parties. All their cars are chauffeur driven so you can just relax and enjoy the day.
Kippford Classic Car Hire :
Based in Dalbeattie and ran by the Husband and Wife Team of Paul & Beth Ballamy Kippford Classic car hire is all about nostalgia. They only have a small fleet of three cars, they can be hired either with or without a chauffeur and can be taken away if you want to go on your honeymoon with them.
They have a beautiful blue triumph herald which perfect for those sunny days, a VW camper for those looking for something unique. Finally, a cute little white morris minor, complete with pop up indicators and red leather interior.
Siilverlady Wedding Cars
Silverlady Weddings Cars are based near Gretna, so convenient for any Gretna Green Weddings. With a classic fleet of cars, Silverlady are ideal for anyone looking for something a little more traditional.
Cost of Hiring A Wedding Car
The typical cost of hiring a wedding car can range from £150-£300, this figure can differ a lot depending on several factors. These include distance travelled, the time needed on the day and chauffeur.
Here are some extra links you may find useful in planning your
Dumfries and Galloway Wedding.