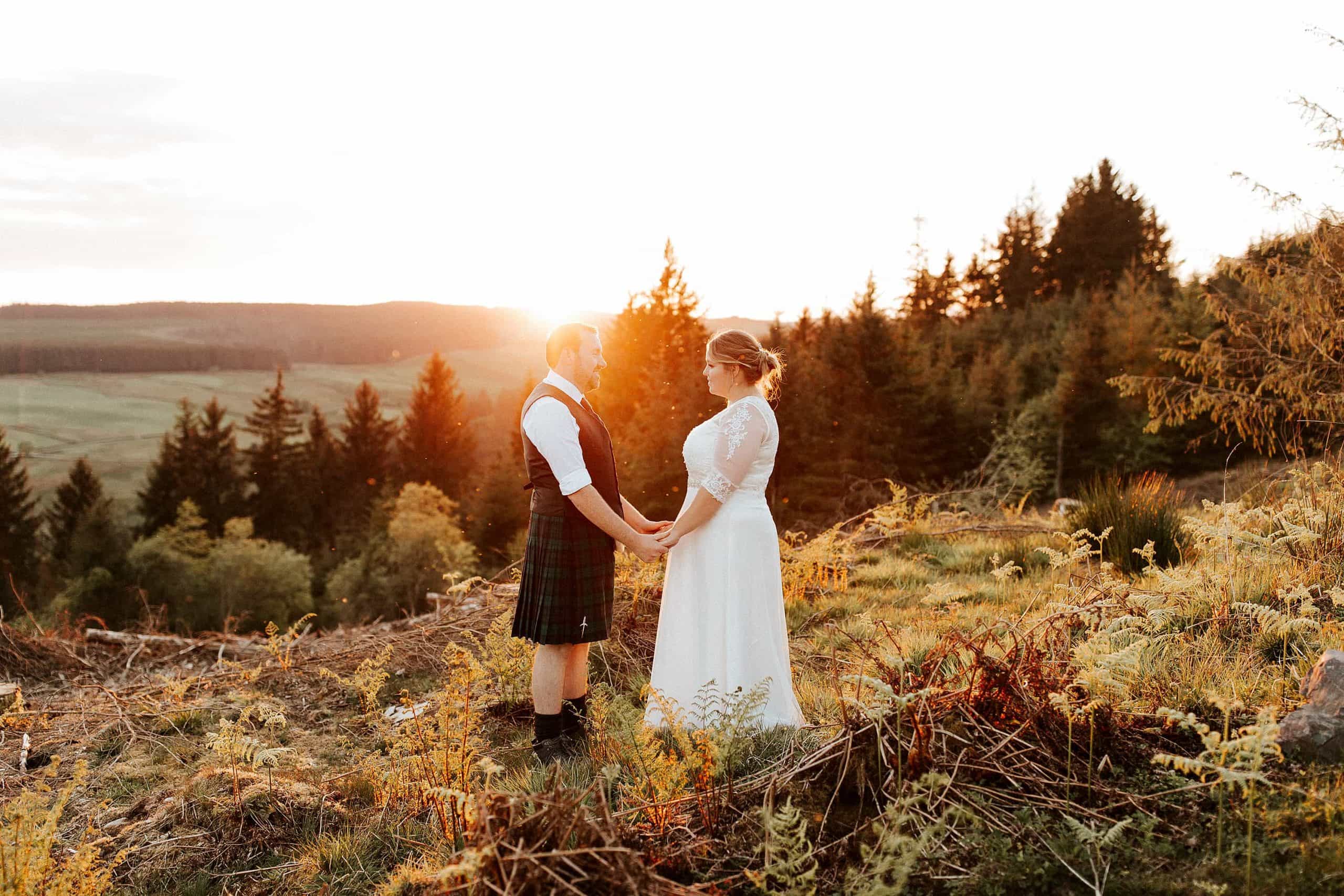 Makeup Artist Q&A : Makeup by Hania

Today we have a guest on the blog providing us with a makeup artist q&a. Makeup by Hania is a Dumfries and Galloway Makeup Artist is answering a few questions about who she is and what she does best as well as some useful tips for anyone booking their wedding makeup.
Tell us about yourself.
 I am Hania McIntyre, and I am based in a wee village in South West Scotland, I am a full-time Wedding Makeup Artist and have been doing this for five years.
Why did you become a makeup artist?
I was looking to get back into work after an extended maternity break, and a friend had a bridal makeup trial that she was unhappy with. We jokingly said that I could do it for her and I ended up doing her makeup and actually really enjoyed it, even though I had no prior experience in makeup. I then looked into doing a course in makeup, but I had no interest in doing waxing, nails etc so I didn't want to go to college and go down that route, so I found the Academy of Makeup Scotland and attended the Introduction to Makeup Artistry course and have never looked back.
Do you travel ? Where is the furthest you've been?
I travel to all locations and would be happy to go anywhere. Most of my weddings are in Dumfries and Galloway, but I have travelled to Glasgow, Edinburgh, Scottish Borders and Lake District. The furthest I have gone is to Glencoe in Scotland for an elopement wedding, and I have a few more booked for next year which I am excited about.
What is your favourite item in your kit?
I love multi-purpose items in my kit, things like cream and liquid blushers that can be worn on the cheeks and the lips. One of my favourite items is Charlotte Tilbury Hollywood Flawless Filter. This is a cream product that works as a Primer, highlighter, foundation all in one. It really lifts the skin and gives Brides the most beautiful lit from within glow. If I was to recommend one item of makeup, only it would be this.
What trends are very popular for wedding makeup in 2020?
Makeup is shifting to more natural trends so less cut crease, heavy contour and block brows with more focus on fresh-faced looks, fluffy brows and more subtle contour, looks that are red carpet-worthy.
Do you have any tips for up and coming brides regarding makeup?
My biggest tip for Brides is to find a Makeup Artist who specialises in the style of makeup they want. If you wear glam full-on makeup every day, then choose a Makeup Artist whose signature look is full glam. If natural is your thing then look for an Artist who opts for softer natural looks, you will always get the best results when you choose the right artist rather than choosing one who specialises in the opposite of what you prefer.
Also, stick to what you are used to, your Wedding Day isn't the time to try a full-on winged liner if you have never worn this before. If red lip is your thing go for it, or if a nude lip is your preference then stick to that, don't try a crazy colour or look to fit in with current trends as these will change over the years but your photos will last forever. Go for something classic and timeless.
Where can everyone find you?
My website is
www.makeupbyhania.co.uk
, and I am also on Instagram and Facebook, where I regularly post pictures and useful tips and information.
I hope everyone enjoyed this makeup artist q&a, if you have any questions get in touch with Hania above!