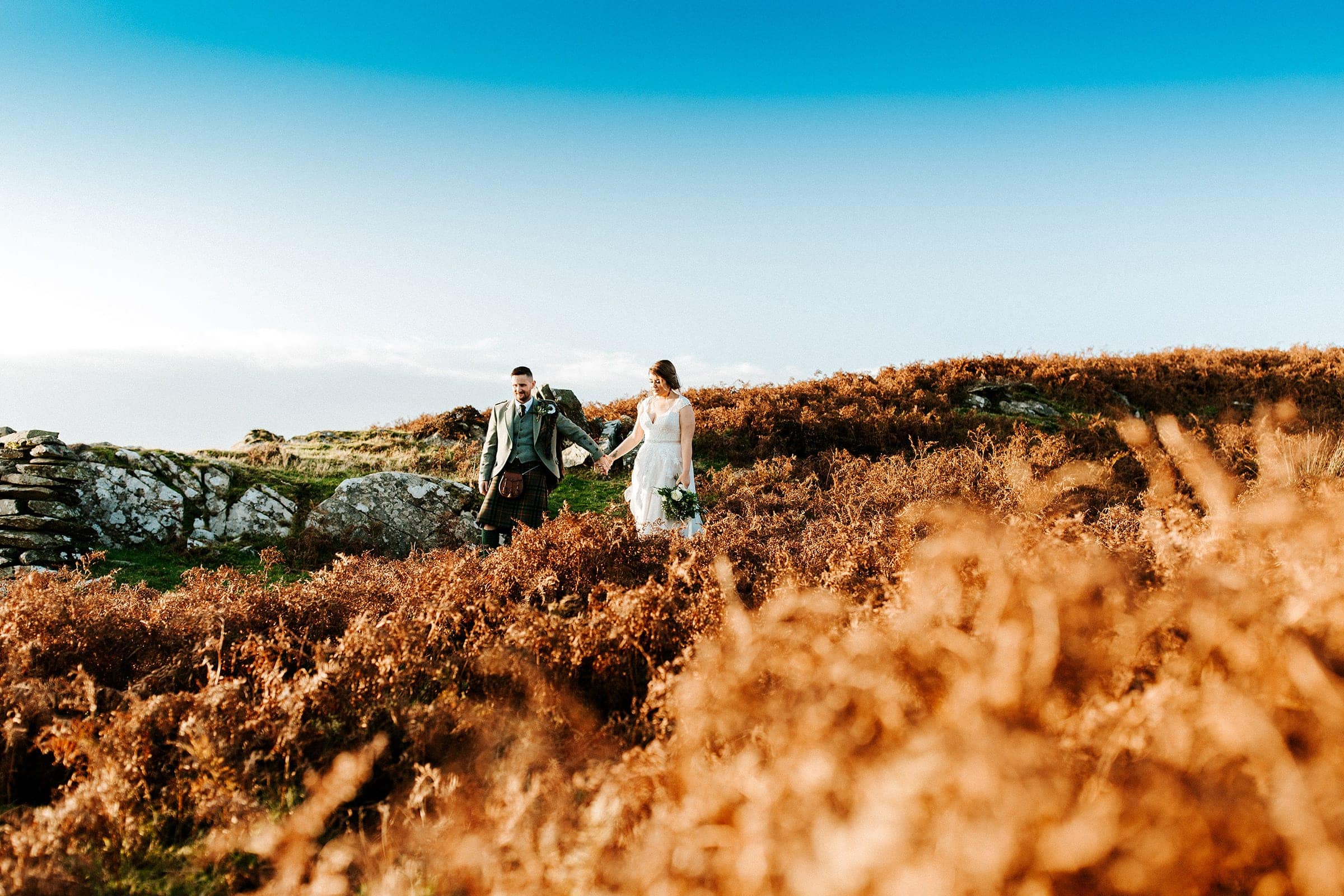 Wedding Dresses Dumfries | Isobel Florence Bridal Q&A
This week we are talking about all things Wedding Dresses Dumfries & Galloway. I have had the privilege of chatting with the lovely Isobobel Florence Bridal for a Q&A session about their business and why they love what they do!

1. Why did you decide to join the wedding industry and become a dress boutique?
When I got married 32 years ago, I didn't have much money for my wedding dress. And when I went dress shopping, I felt I wasn't treated very well, as I wasn't spending much money. I said at the time if I wasn't a nurse, I would have a bridal shop with dresses for everyone regardless of budget or size for that matter. Many years later, I left nursing to look after my parents, when they passed away, my friend persuaded me to follow my dream of opening a bridal shop, and that's how I started.
2. How many people are in your business?
Just myself, but my Husband and Daughter help out with the administration and social media. We have two occasional staff who help out if I am swamped. I am also fortunate to have a great team of models and dressers who volunteer for the catwalk shows.
3. What is your favourite thing about weddings?
Besides the dresses, which is the obvious answer. I love to see the joy and love on people's faces.
4. What dressmakers and suppliers do you work with?
Our collections include the world-famous Randy Fenoli Bridal of Say yes to the Dress fame. Fashion-forward Stella York. A new entrant to the UK Mary's Bridal, two excellent family firm Tiffanys Bridal Dresses and Hilary Morgan Bridal Dresses. It's not just their magnificent collection of dresses, importantly their customer service to us and the bride is really important to me.
5. What are this year's trends for wedding dress design?
As lockdown was announced, London bridal show was cancelled where we would have been to get the latest trends and collections. However, when we were at a smaller bridal show in Amsterdam earlier this year, we were surprised to find that puff sleeves and leg of mutton sleeves are set to be the next big thing. I never expected them to be popular again, we will wait and see.
6. Why to Brides love getting their dresses for Isobel Florence?
When brides come to us, their first reaction is usually amazement at the number of dresses we carry. Then we help relax the bridal party with some chit chat, refreshments and discuss budget, we ask the latter, so we don't pull dresses that are out of budget, we don't any bride to have their dream shattered because they can't afford a dress they've tried on & fallen in love with. They love the 1.5 to 2 hours no-pressure appointment. They love that we let them try different styles, and have no preconception just because of their shape or size. We work with them to achieve their perfect look for the day. And that moment when she says yes to the dress is a beautiful feeling of love and achievement.
7. Do you have any tips when it comes to picking your ideal wedding dress?
It's a good idea to have an image in mind of what you are looking for but be prepared to be flexible and willing to try on styles you may not have considered. It is tempting to bring a lot of people to your appointment, but this often leads to lots of varying options which can be very stressful for brides so choose wisely. Most of important of all just relax and enjoy yourself your appointment should be fun. You can find Isobel Florence Bridal on social media at @isobelflorencebridal and on their website
www.isobelflorence.co.uk