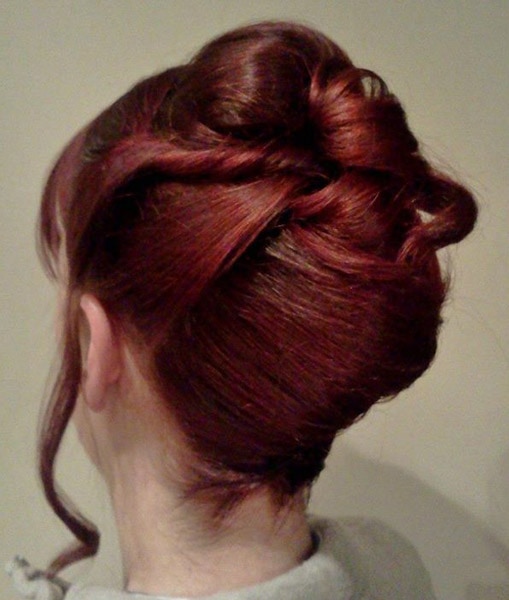 The hairstyle you choose for your big day helps to create the overall look you want to achieve.  Here are a few tips to help you prepare for your big day.
If you colour your hair, have your roots retouched 2 weeks before the big day, this is also a good time to get a trim. This will give the colour and cut time to settle down. I usually recommend a trial 2 to 3 weeks before the wedding day as your hair wont really change in length or condition much between that and your wedding day.

Remember to take any accessories, including your veil along to the trial so that they can be worked into the style you choose. I usually advise that you wash your hair the day before your wedding and to use conditioner ONLY on the ends of your hair, if at all, especially if you are having an updo. That way your hair is not too soft to work with.
When choosing a style take into account the style of your dress and also hair type. I encourage my brides to bring pictures of at least a couple of hairstyles they like, and we build a style that suits them from that.
Not forgetting the groom! A good haircut 2 weeks before the wedding gives your hair a chance to settle and avoids that I've just had my hair cut look in the photos.

My name is Sharron Knight and I am a mobile hairdresser based in Dumfries with over 25 years experience. More and more brides are opting for a hairdresser to travel to the venue; it is a more relaxed less stressful way to get ready. The wedding morning is all about the bride and making her feel as relaxed and as amazing as possible, this is what I strive to do. To book me for your wedding hair then you can get in touch in a number of ways!
Sharron Knight – Dumfries Mobile Hair Dresser Contact Telephone 07737874916
www.facebook.com/sharronknightmobilehairdresser