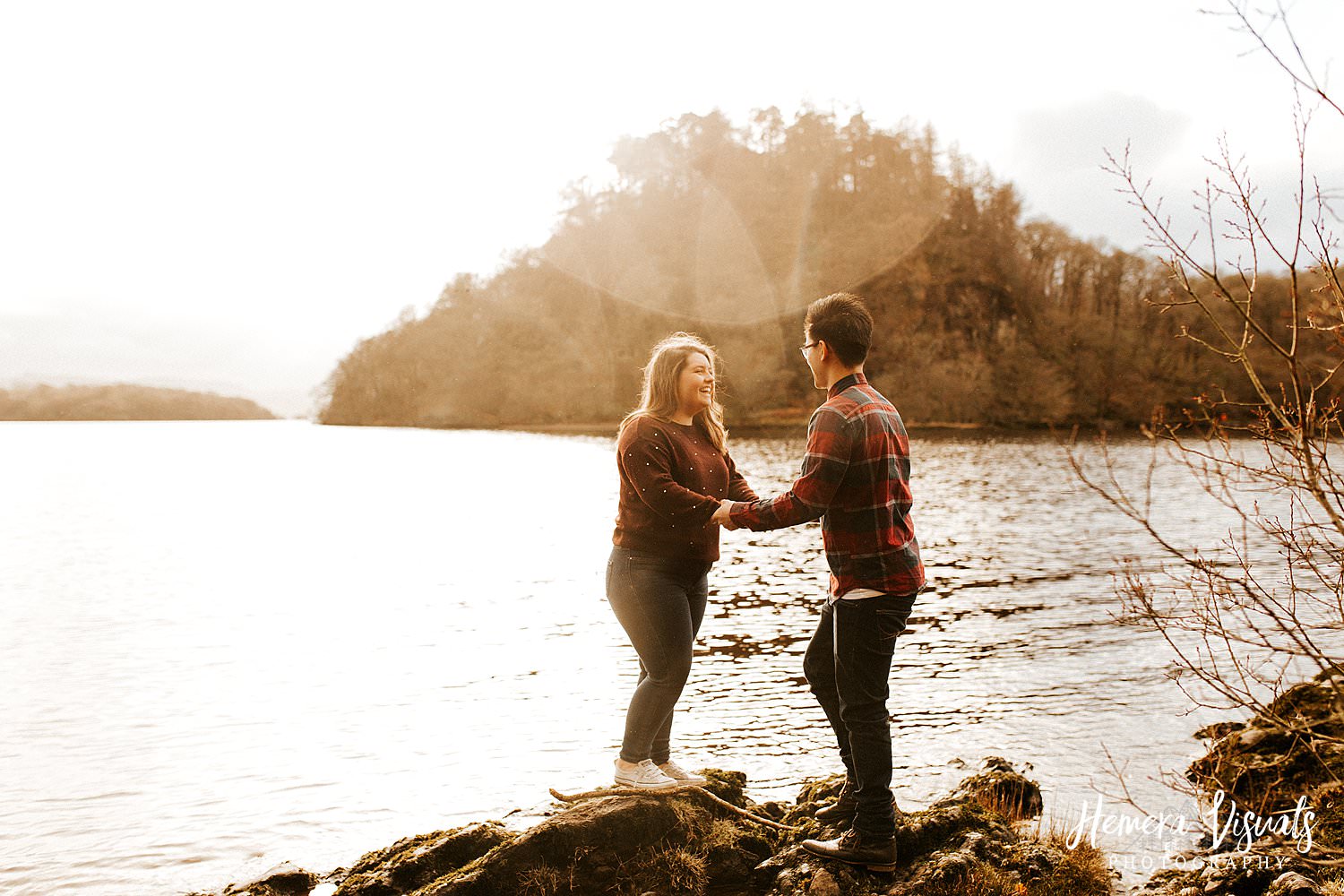 Loch Lomond Engagement Photography
Kelly & Darrens' Balmaha Loch Lomond Engagement Photography Session was terrific. Darren may well have had the most romantic gesture and idea for an engagement proposal I have heard in a long time. Darren comes from the South of Scotland and Kelly the North, so Darren found that Conic Hill at Balmaha on the shores of Loch Lomond was the middle of Scotland so chose it as the location to propose to Kelly as it was in the middle of the land.
Beautiful Balmaha really has to be seen to be believed.
Kelly couldn't understand why Darren had brought his laptop with him on the walk, all would become very apparent as part of his proposal and a very shocked Kelly said yes!! They knew that it was the best possible location for their engagement photography session. So I packed the car up from Dumfries and headed to Balmaha, and the views do not disappoint. Overlooking the shores of Loch Lomond from the viewpoint with the Highlands in the background we had such an enjoyable afternoon together chatting about their big wedding plans, dodging rain showers. And just as we were about to wrap up the session Golden Hour Kelly (and I) were hoping for appeared, we made a quick break for the beach, with fisherman watching on in the distance while we captured those last few beautiful shots. We then went inside one of the little tearooms warmed up a touch because it was quite a chilly February afternoon before heading back down the road to edit their fantastic session. There is no such thing as a bad time of the year for an engagement shoot, and Kelly and Darren made the most of it and had the best time ever in the process during their Loch Lomond engagement photography session. View some more
engagement shoots here.