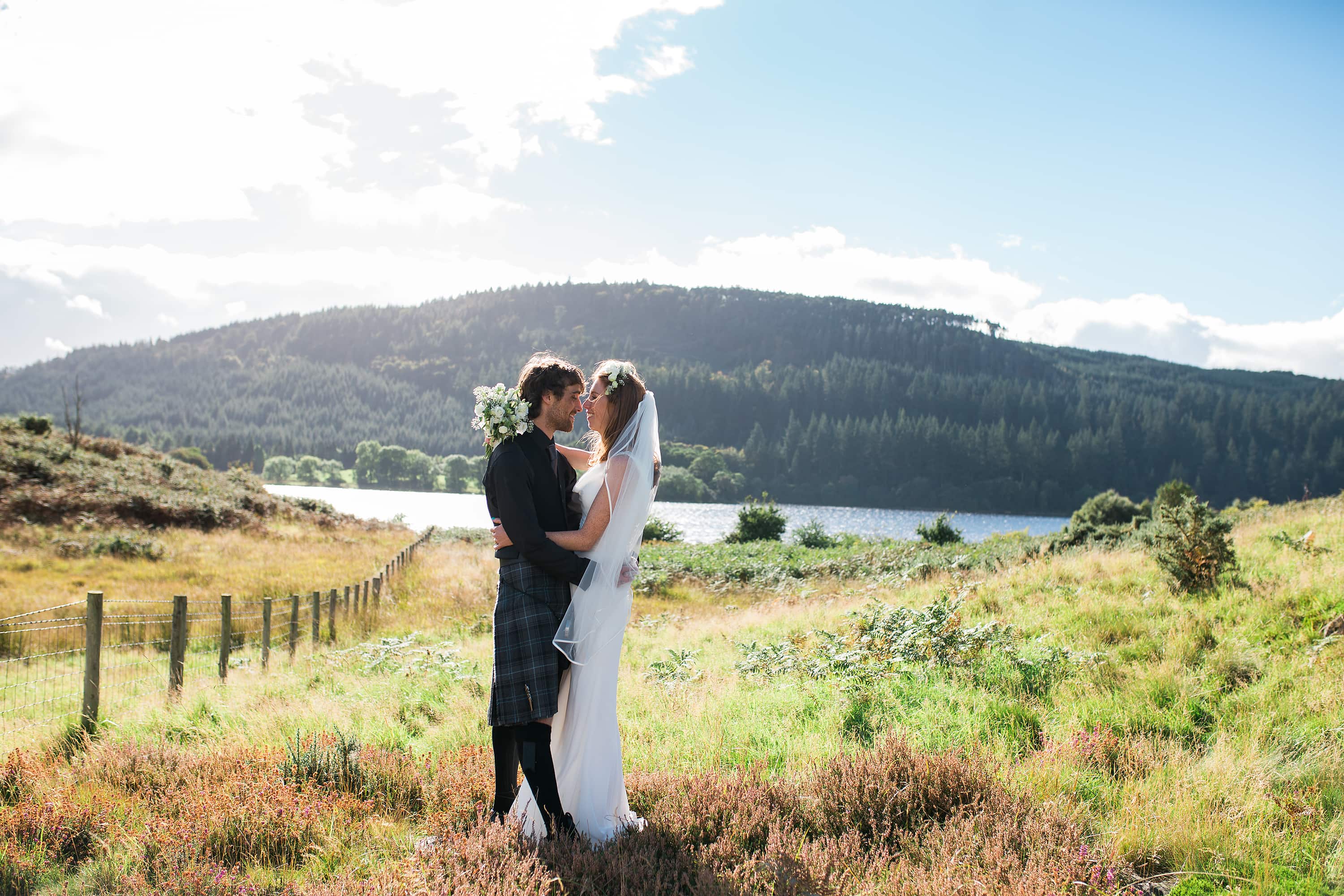 Galloway Wedding | Sian & Lachlan | Autumn Love by the Loch
This Galloway Wedding was truly amazing! Sian and Lachlan first met a few years ago at the Eden festival where a young Lachlan was looking for someone for a dance partner after the festival they both parted ways. Then upon a chance meeting at a house party they both reconnected and the rest they say is history. I must say after hearing so many stories on how couples met I am a firm believer in Fate!
Sian and Lachlan opted for a very relaxed and informal wedding and chose a venue that suited they're requirements down to the ground. Galloway Activity Centre, nestled in the heart of the Galloway Forest and right on the foot step of the gorgeous Loch Ken, the venue offered them a little bit of everything beautiful views over the Loch, lovely reception area and as many places you could image to take beautiful images. Definitely a photographers dream come true. 
September as for a few years now has offered up some amazing weather and this day was no exception. Upon arriving at the venue site Sian decided to make her entrance even more spectacular by arriving by boat (of which I was tucked in the back praying not to drop my camera in the Loch).
The couple got married in front of their nearest and dearest with a humanist ceremony finished off by German tradition of sawing a log together, it represents the first obstacle the newlyweds must overcome. The couple also had the pleasure of being treated to a cover of all you ne
ed is love by the Beatles after their ceremony by a few of their closest friends.
After the ceremony we made our way to get some beautiful couples portraits around the Loch and into the beautiful autumn Blooming Heather which has made for some fantastic images which you'll see below. 
Even after the ceremony there was a chance to get some last minute golden Hour portraits of them both which I highly. Recommend to all my wedding couples as it's the most beautiful time for the day to be photographed just as the sun is beginning to set in the sky. 
Their evening was completed by having a beautiful ceilidh in the decorated boat shed which looked absolutely fantastic. It was such a pleasure to be apart of their big day and thanks to everyone who made it one to remember.