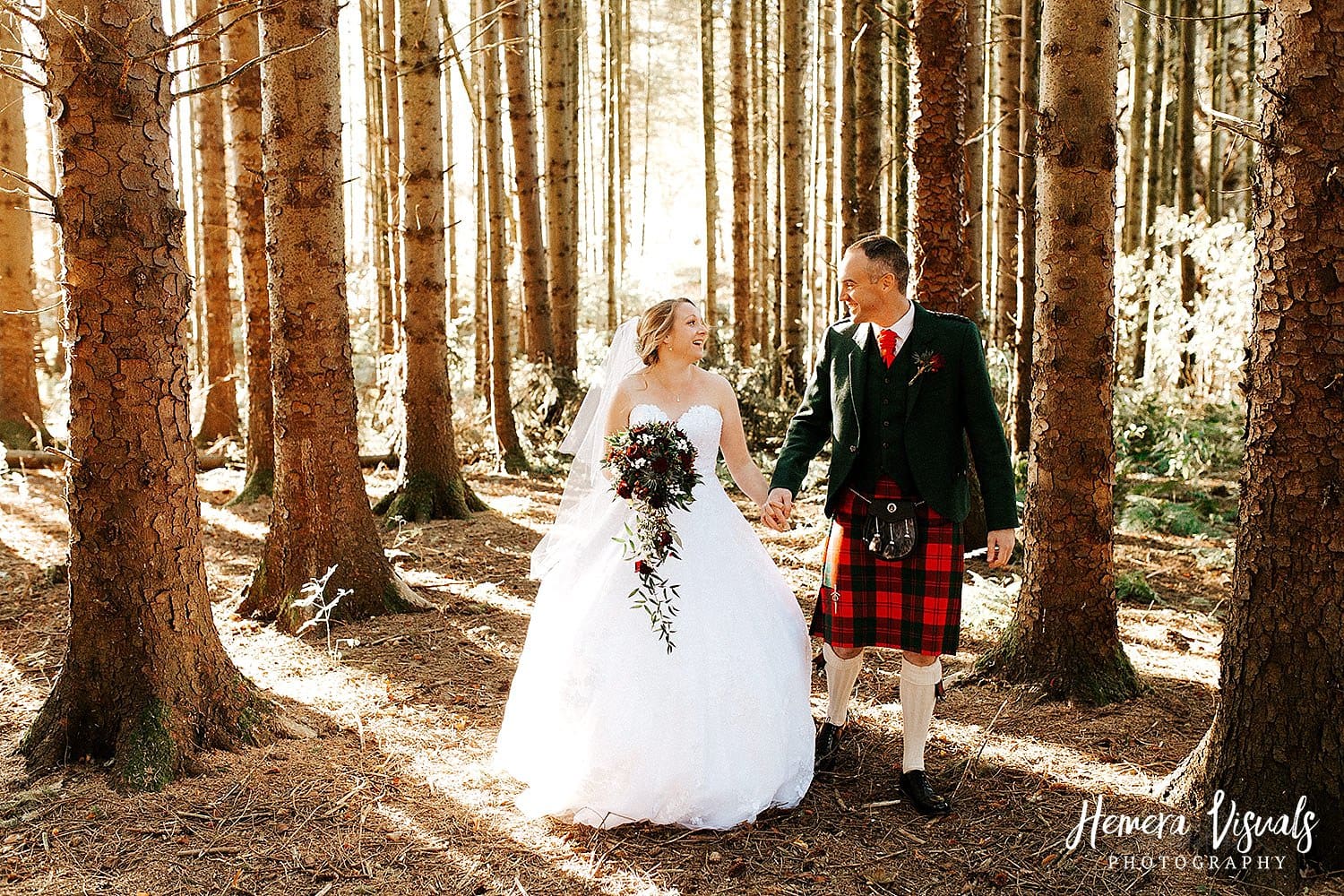 Friars Carse Wedding | Jenny + Craigs Crisp Autumn Wedding.
Jenny and Craig first met many years ago at Mabie forest where Jenny was working in the local trail centre Cafe, and Craig was a local mountain biker either visiting the trails or doing maintenance work for the forestry. The pair struck up many a conversation and began dating soon after becoming inseparable. Their first date was at Innerleithen in the borders and the rest they say is history. Jenny and Craig had both moved away from Scotland to work away in England, but once they had a wedding date, they knew they wanted to have a Friars Carse Wedding and the Ceremony at the beautiful Maxwellton Chapel just a quarter mile from Jenny's family home.
The day was beautiful, there wasn't a cloud in the sky, but the air was very autumnal and crisp. They got married in front of all their family and friends at Maxwellton Chapel with lots of emotions filling the room. We then made our way back to Friars Carse Wedding Reception where we had the most perfect Golden Hour couples shoot. The trees had that lovely rich autumn colours coupled with the glow from the setting sun we were in for a treat. The couple then had an impromptu game of Mr & Mrs where they asked all the guests to play and see how much they were listening to the speeches. By the end of the questions, we had one winner who received a lovely gift for their efforts.
The couple danced the night away to an amazing, chatting away to all their family and friends who filled the Friars Carse Wedding Marquee to the brim. I had a great day with Jenny & Craig and all their family and friends and wish we could do it all over again, just a little warmer ha 🙂
Thanks to these wonderful people for helping make the day extra special.
Venue: Friars Carse
Florist: Blooms