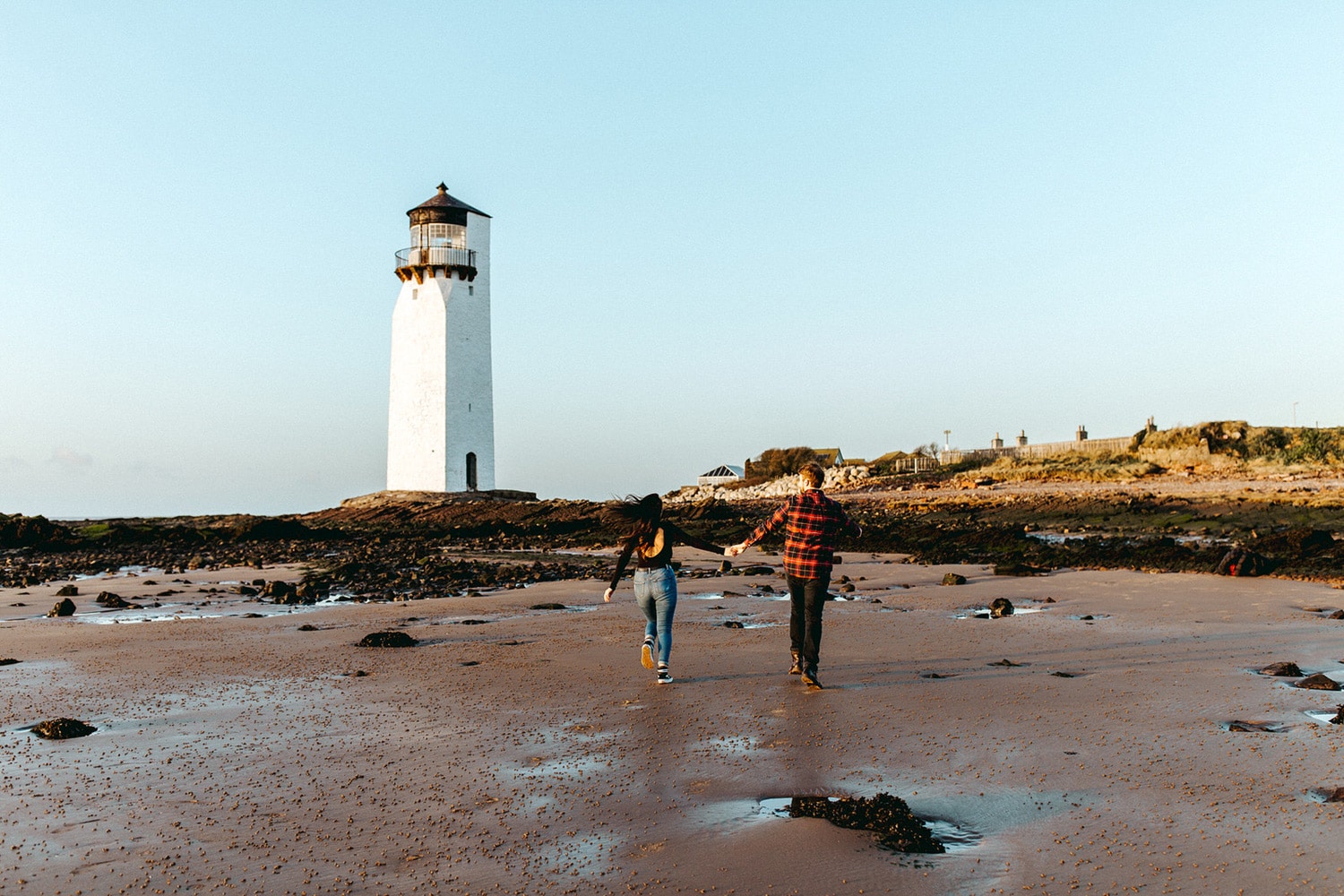 Covid 19 has impacted the world in many ways from Health and Well-being to Social Gatherings, including weddings. In my Coronavirus Wedding Survey of Scotland, I conduced in February 2021, and I asked ten different questions to couples planning their coronavirus weddings during the pandemic. My questions are there to help us understand how the covid-19 pandemic affects wedding couples and the wedding industry as a whole. 
About the Covid19 Survey.
The Coronavirus Wedding Survey was filled out by 78 couples who I found on different wedding forums and groups. The survey is anonymous and has provided beneficial insights and trends into weddings in 2021 and moving forward. 
Have you had to postpone your Scottish wedding because of covid-19?
Out of the 87 couples surveyed, 64% said there wedding has had to be postponed because of the ongoing pandemic. 34% said no. Out of the total number of participants, 51 have already had to move their wedding date whilst the other 27 in the study have yet to have their first wedding date. 

2. If you postponed your wedding what kind of wedding are you now having? or have since had?
Of the 51 couples who had to postpone or move their wedding due to the pandemic 621%. 32 couples have rescheduled their wedding for the same full big wedding as planned just on a new date. 33% are now having a small wedding with up to 20 guests attending. 4% have chosen to have a small intimate wedding immediately with less than 6 people. 2% have cancelled the wedding altogether.
27 of the Original 78 participants stated this doesn't apply to them.

  3. If you have had to postpone your wedding due to covid-19, how many times have you had to reschedule?  
Of the 51 participants who have had to postpone their weddings due to Covid-19, 39% have only had to postpone once, 33% twice. Staggeringly a whopping 27% of couples have had to postponed at least three times.  

   4. If you have postponed your wedding, how many wedding suppliers couldn't make your new date?   
41% were lucky enough to be able to rebook in all of their suppliers. 24% lost one of their suppliers, 29% lost two suppliers they had booked for the initial wedding. 6%, unfortunately, had 3+ suppliers not be able to make their new date.
5. If you have postponed. On a scale of 0-5, 0 being not accommodating 5 being very accommodating. How accomodating have your suppliers been in helping you find another date that works for your wedding?   
I am happy to hear that 78% of postponement couples had to say that their wedding suppliers (not the venue) were being as helpful and accommodating as possible. With only 6% saying OK and none saying not helpful at all. 
  6. If you have postponed. On a scale of 0-5, 0 being not accommodating 5 being very accommodating. How accomodating have your wedding venue been in helping you find another date that works for your wedding?   

74% of couples stated they were delighted with the way the wedding venue was handling their postponements. 18% said they were doing an OK job. 8%, one couple stated their wedding wasn't helpful at all. 
    7. Postponing your wedding due to covid-19 and you have had to find new suppliers, how easy has it been to secure new suppliers for the new date? On A Scale of 1-4, 1 being hard to find new suppliers and 4 being easy. 
Fifty of out the 78 couples surveyed didn't have to find a new supplier, so this didn't apply to them.
Out of the remaining couples who did have to find a new supplier, 26% found it easy, 44% not so easy, 19% said it was hard, and 11% found it very challenging.
  8. If you booked your wedding after July 2020 did you get the date you were wanting?
  33 of the 78 couples had booked their wedding since July 2020, right in the heart of the pandemic. Of those 61% managed to get the date they originally wanted, whilst 39% didn't get their first choice of date for the wedding.

    9. If you have booked your wedding since July 2020, how hard has it been to get your first choice of suppliers you wanted for your date?   
  55% said it was easy to get the first choice of suppliers they wanted. 45% told us it was not easy, or hard or tough to get the suppliers they wanted.

    10. What's your biggest worry about your up and coming wedding? Both new booking since July 2020 and existing weddings.   

The couples all had several valid fears and concerns about their up and coming weddings. 38% of biggest fear was not being able to have the number of guests they had initially planned. 36% were worried about restrictions still being place even towards the end of 2021 and beginning or 2022.
23% of participants were worried about the wedding getting cancelled last minute due to coronavirus wedding restrictions that could be put in place. Finally, 3% mentioned having to move their wedding to less favourable date than they had planned.
Trends to notice from the Coronavirus Wedding Survey for Scotland.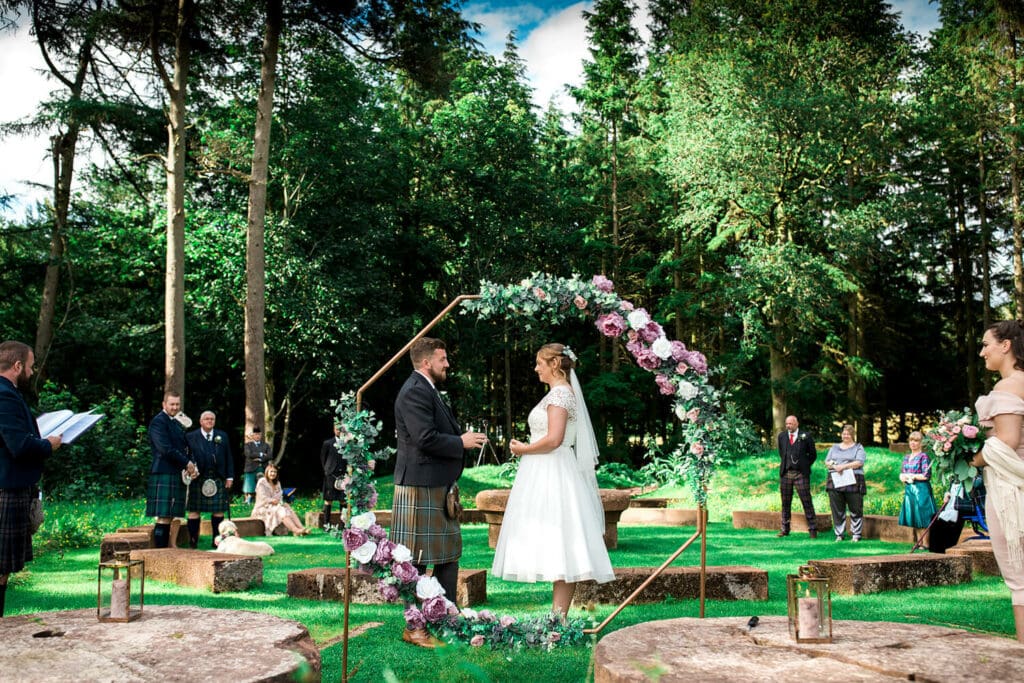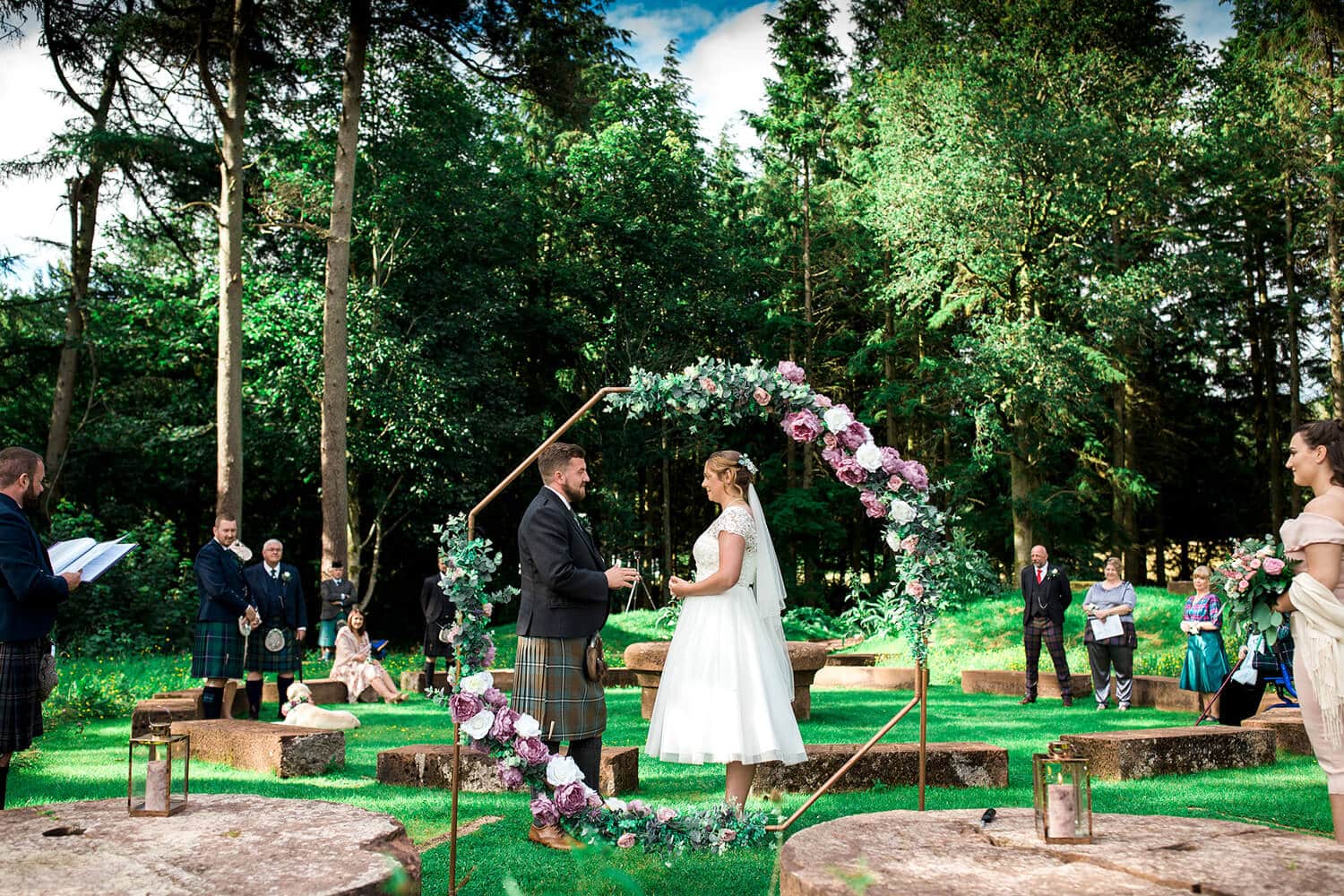 Here are my initial thoughts and findings after completing the study;
Weddings are still going ahead regardless of the restrictions. Many couples are still choosing the best day they can even with limited numbers or guests and other regulations in place. 

 Wedding dates and suppliers are becoming harder to get a hold of. Due to the number of postponed weddings, couples planning a new wedding or those moving to a new date. Couples find it increasingly hard to get the first choice of dates at a venue or the suppliers they want the most.  

I believe this will have a knock-on effect on the industry for several years to come. With scarcity means couples potentially settling for a less favourable date or booking very far in advance to get everything they want. 

Couples have several fears about weddings they have planned. So much of these are outwith their control. Many smaller events are now happening, so I believe we will see an increasing demand for events and event suppliers. Couples who didn't get the chance to have all their guests will be planning large evening parties and receptions in the 18-24 months. 
I would love to know any other couples thoughts on coronavirus wedding planning during the pandemic. The restrictions are making things challenging for many couples but rest assured you are all doing a fantastic job. I, for one, can't wait to get back to photographing big weddings when we can. For up to date guidelines on Corona Virus rules for weddings check here on the Scottish Government Website. If you need any help planning a small intimate wedding and need a photographer check out some of my work here on my gallery.