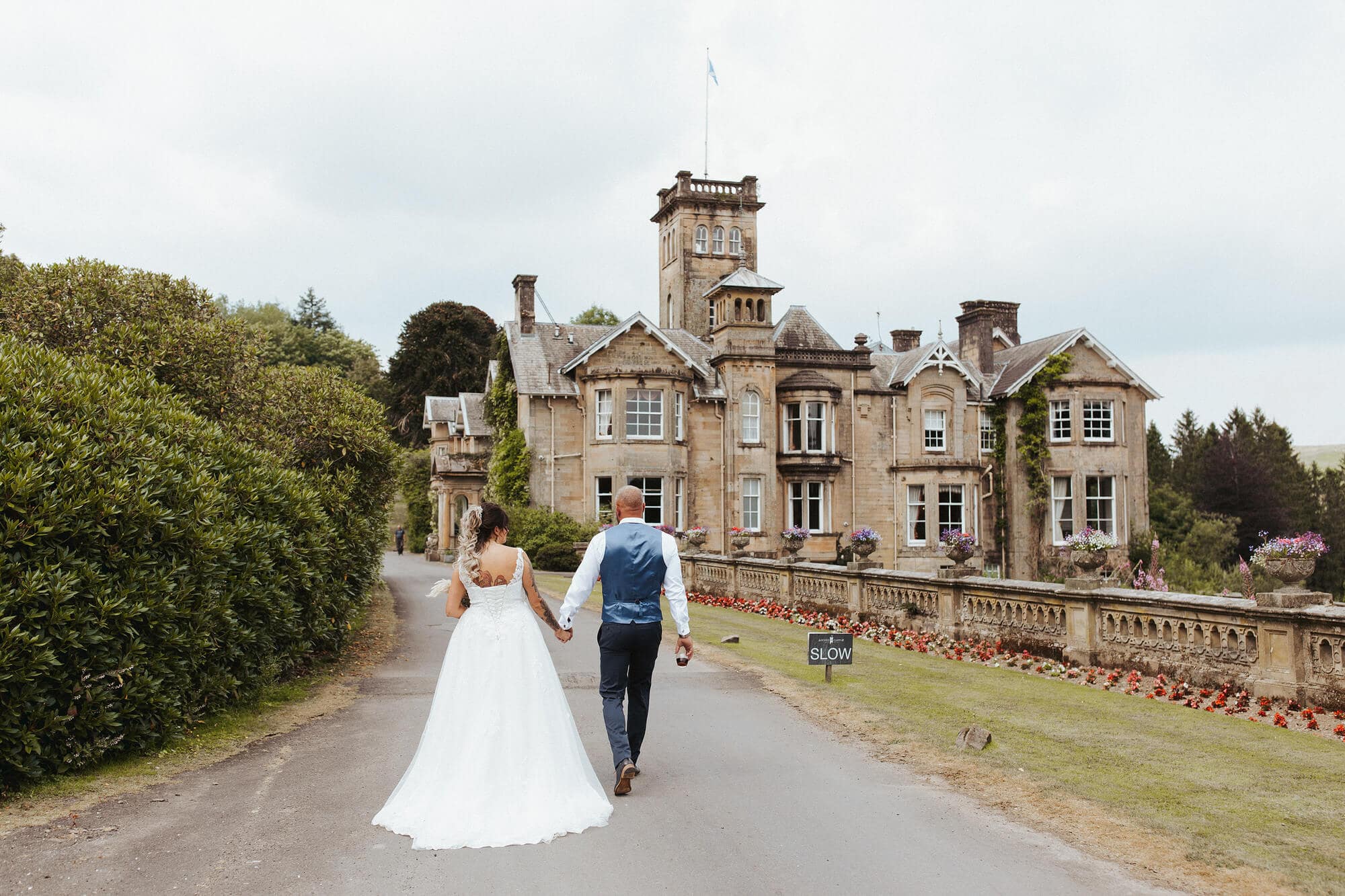 Are you looking for castle wedding venues in Scotland? Then look no further than our handy guide. Scotland is the land of castles, with over 1500 notable examples and lots of these are the perfect spot for a wedding. Some are outright wedding venues, and others make the ideal backdrop for getting married. In Scotland, you can get married anywhere with the land owner's permission.
Below is a list of the best castle wedding venues Scotland. Being a Scottish wedding photographer, I have shot weddings at Castles all over the country and know how to make the most of your perfect castle wedding. So if you need a wedding photographer to help capture your perfect day, you can drop me a message here.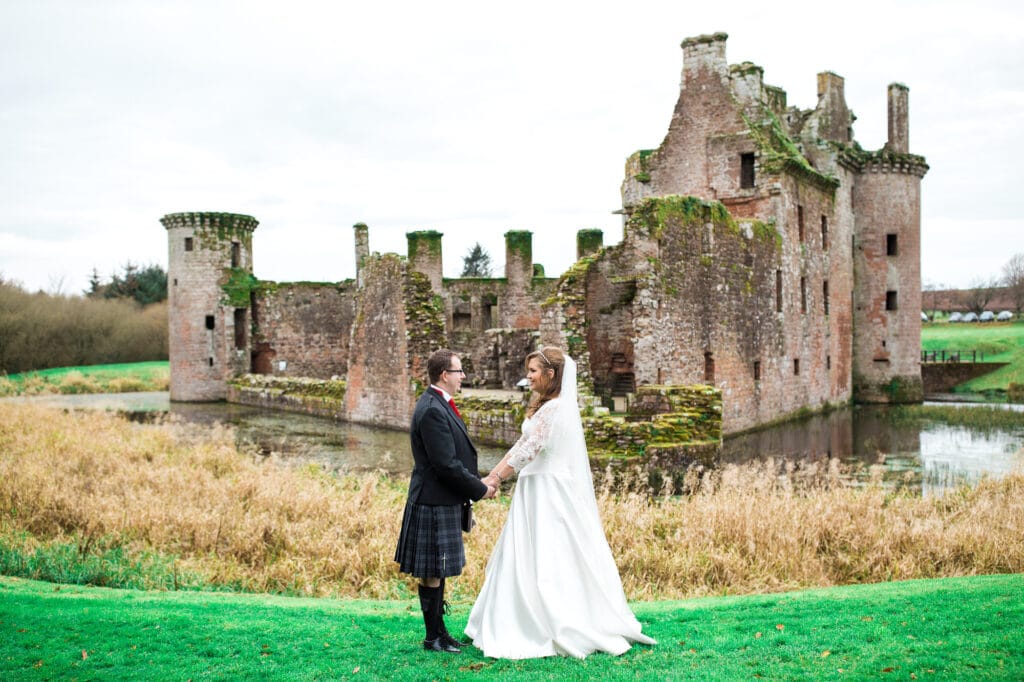 One of the most southernly castles in Scotland overlooking the Solway Firth and the Irish Sea is a moated triangular castle first built in the 13th century. It has a unique look, unlike most others you'll see on this list.
You can get married inside the castle and outside with the castle in the background.
This castle is not a wedding venue but hired out through the National Trust Scotland. If you are having a small wedding here, I highly recommend the Boathouse for your reception which is only a few miles away. 
2. Castle Tioram – Scottish Highlands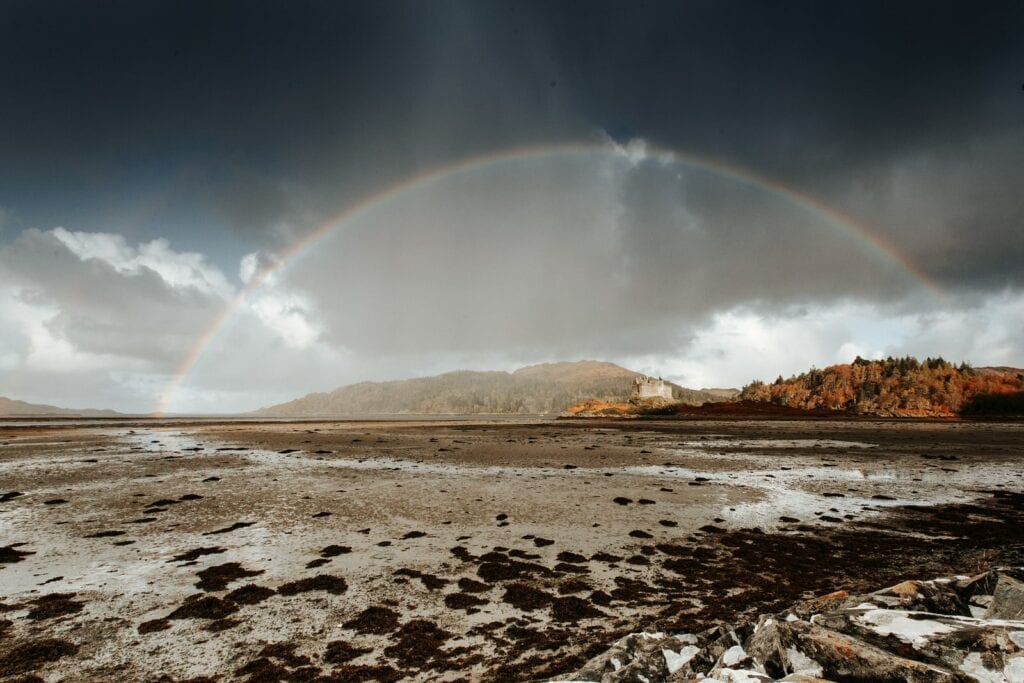 When most people think of Castles, they instinctively think of Eilean Donnan Castle on the way to Skye. What if I told you there was a similar Castle without all the crowds that Eliana Donan has? Well, then that is Castle Tioram.
Located on the Ardnamurchan peninsula, the castle and the bay it sits in make for the perfect peaceful castle elopement wedding. It is a picture-perfect castle ruin on the tidal island Eilean Tioram in Loch Moidart.
Little Trivia Tip: This Castle is not too far away from the famous Glenfinnan Viaduct made famous in the Harry Potter moves, so you can have both locations in your wedding memories if you wish.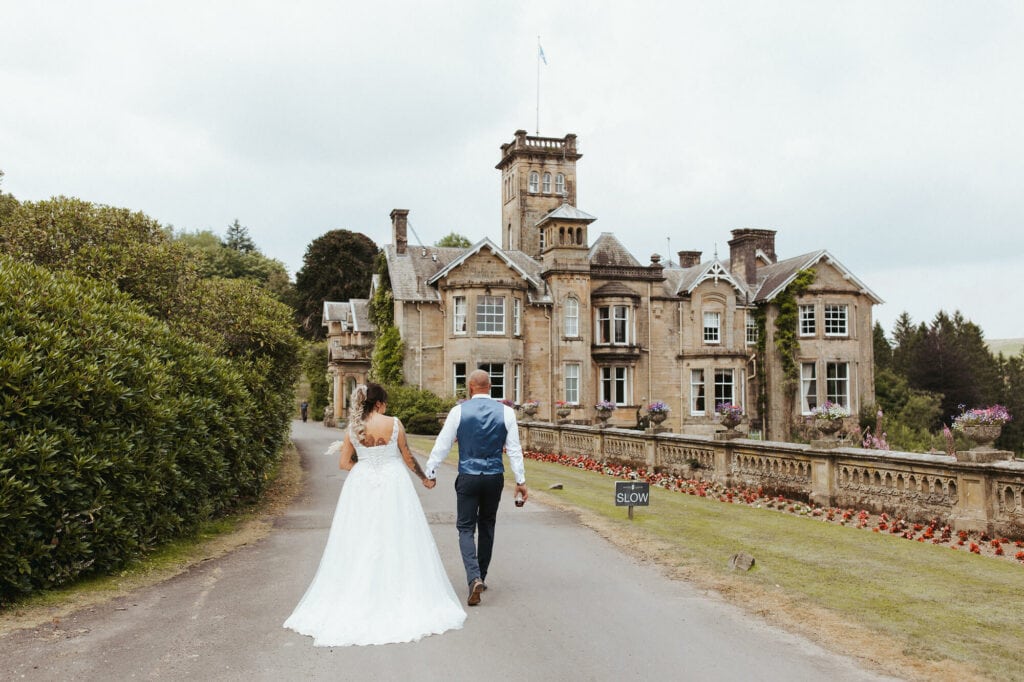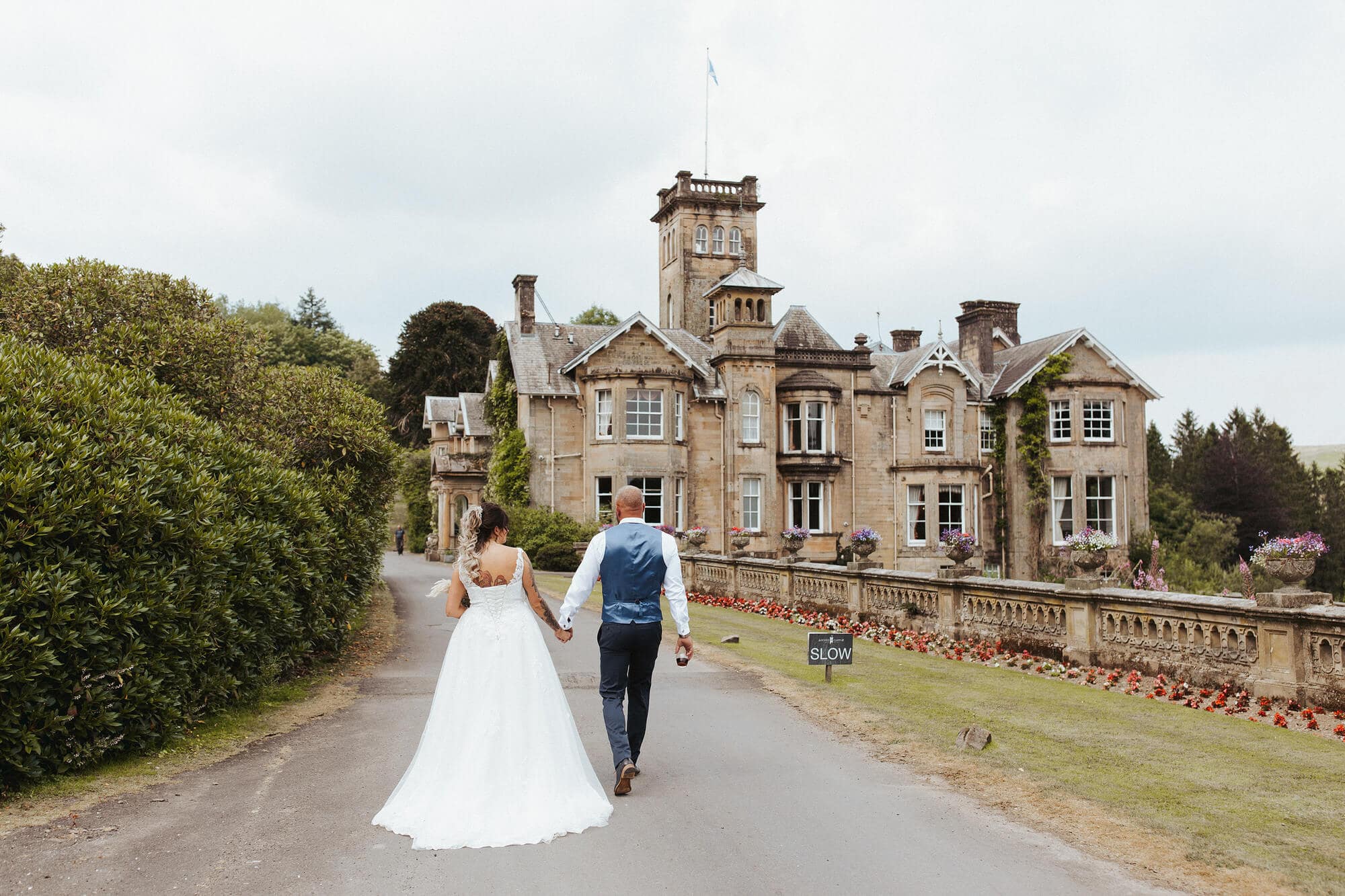 Auchen Castle is the perfect venue if you are looking for a 5-star wedding venue and castle all wrapped into one. Located just 30 miles across the border from England, nestled in the Moffat Hills is a beautiful example of all in one venue.
In the heart of Robert Burns's country, the castle is surrounded by rolling moorland. They have over 30 acres of romantic gardens, including a manicured Italian garden with a fountain, a private lake and countless ancient wooded trails. This venue is perfect for larger weddings as well as small elopements.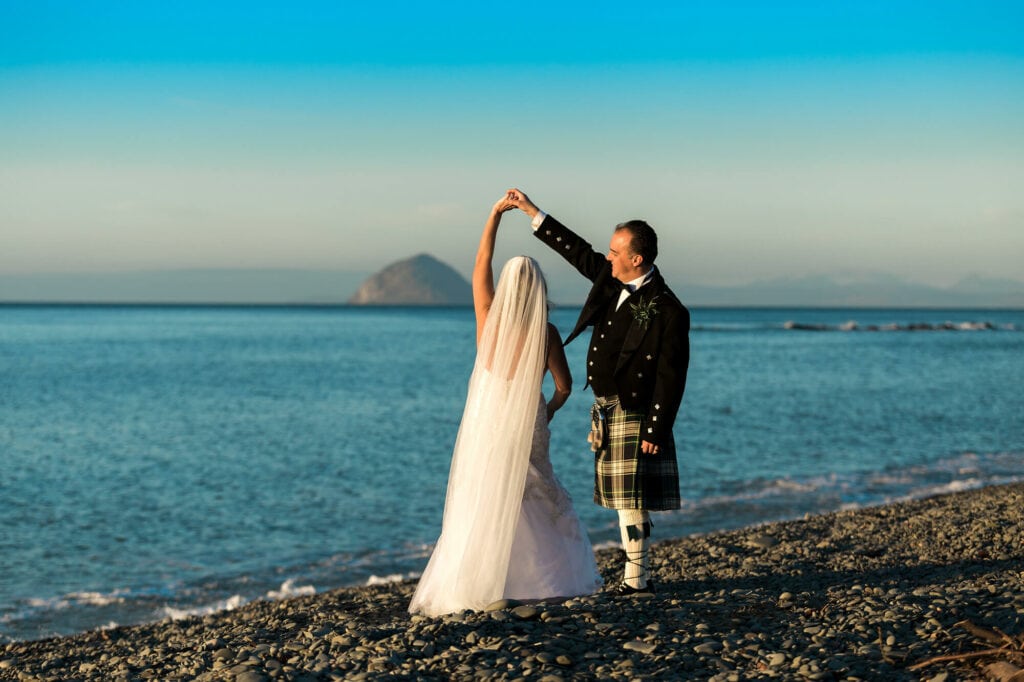 Stowed away in 110 sacres home and nearby forest, the enchanted pinnacles, turrets, and crenellations of Glenapp Castle. Located on the Ayrshire coast, it can host all sizes of weddings.
The castle has so many beautiful locations to get married, so be sure to explore all it offers.
A little tip if the weather is perfect, be sure to nip down the beach for a sunset overlooking the famous Ailsa Craig volcanic island, most famous for producing the world's best curling stones.


Yes, Edinburgh Castle, on postcards the world over, you can have your wedding within its historic grounds.
Edinburgh Castle transcends the city to give Scotland's capital its fantasy horizon and award unbelievable perspectives to you and your wedding visitors. It's a remarkable setting for one of life's most incredible events.
You can hold your important day at the castle with weddings with up to 120 guests down to small and intimate services. The venue can host both weddings and wedding receptions. Of course, you can always arrange a viewing tour for your guests of Britain's oldest crown Jewels.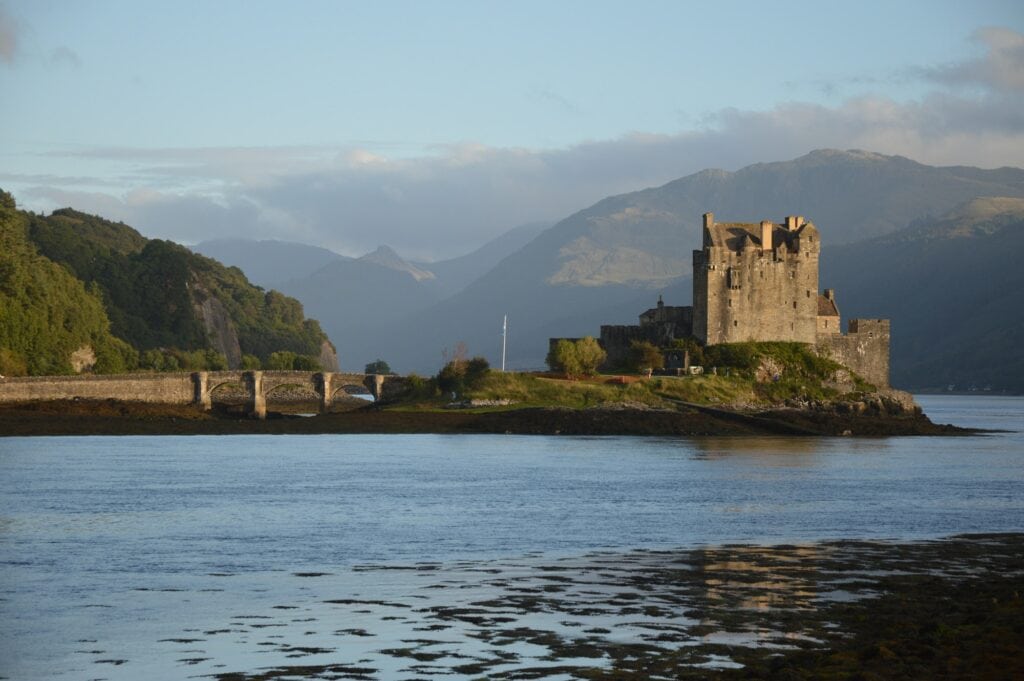 Eilean Donan Castle is known the world over. People travel from everywhere to have a picture in front of the gorgeous castle with its unique Bridge. The castle is just a stone's throw away from the Isle of Skye, so it makes the perfect holiday spot after your wedding.
During the peak wedding season, weddings will occur after 6 pm once all the tourists have left, leaving you with privacy and tranquillity. There are 12 rooms within the castle for guests, but you must book another local hotel or venue for your evening reception.
Eilean Donan is one of Scotland's most photographed places, so why not add your wedding photos to that list. The castle is right in the middle of the highlands and roughly 4 hours away from Glasgow and 5 hours from Edinburgh. 
Thank you for taking the time to look at castles to get married in Scotland. I hope your fall in love with one of our many castles. If you need a photographer to capture your perfect Scottish Castle Wedding then contact me here.