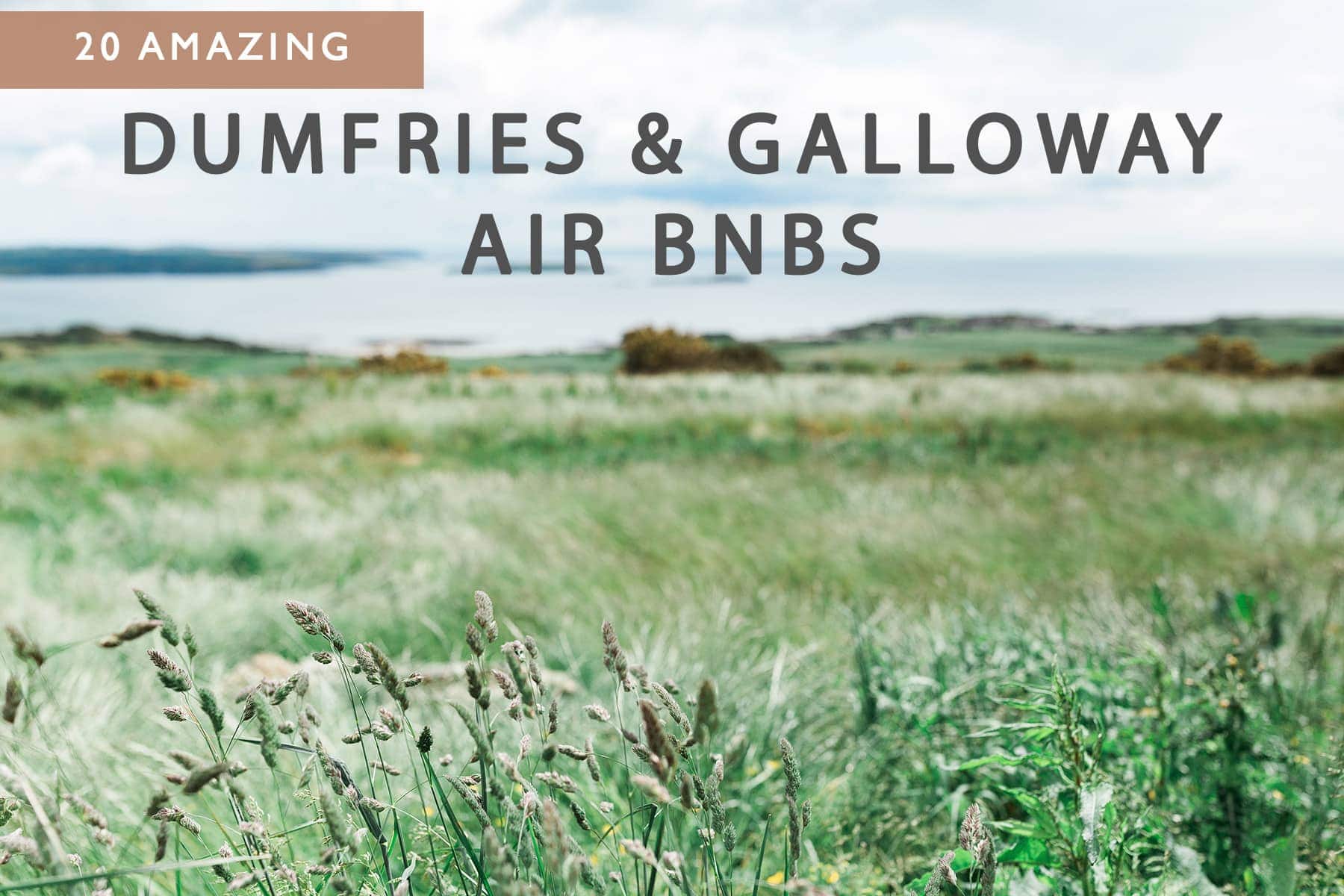 20 Fantastic Airbnb Dumfries and Galloway | Best Airbnb Stays Dumfries 2022
So you are in much need of a holiday, to put your feet up and relax or even explore. Here are 20 amazing Airbnb Dumfries and Galloway stays for you to check out. Dumfries and Galloway is fantastic for any holiday. One of the real hidden gems in Scotland, without all the hustle and bustle of the Scottish Highlands. It will feel like you will have the entire region to yourself. Now that you've got your location picked out, you will need somewhere fantastic to stay. I have compiled a list of 20 of the best Airbnbs in Dumfries and Galloway that you will have the best holiday ever in 2021!
Firstly, this is the largest Airbnb in Dumfries and Galloway. Imagine having a whole castle to yourself? Dunskey Estate is at the Western side of Dumfries and Galloway. The venue sleeps 30+ so what may seem expensive at first when you split it, busy is very well priced! You can even have a wedding or event here how cool is that?!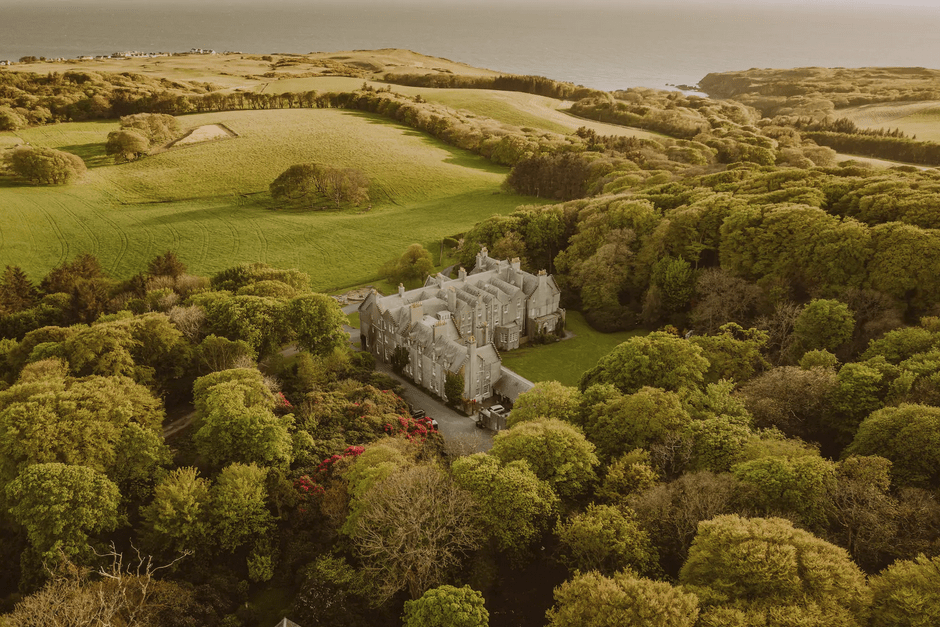 Kendoon Cabin.
Kendoon Cabin is the perfect little cabin for those people who love being beside the water. The cool eco-cabin is in the Galloway Forest, which is renowned for its Dark Sky! Perfect for any budding astronomers.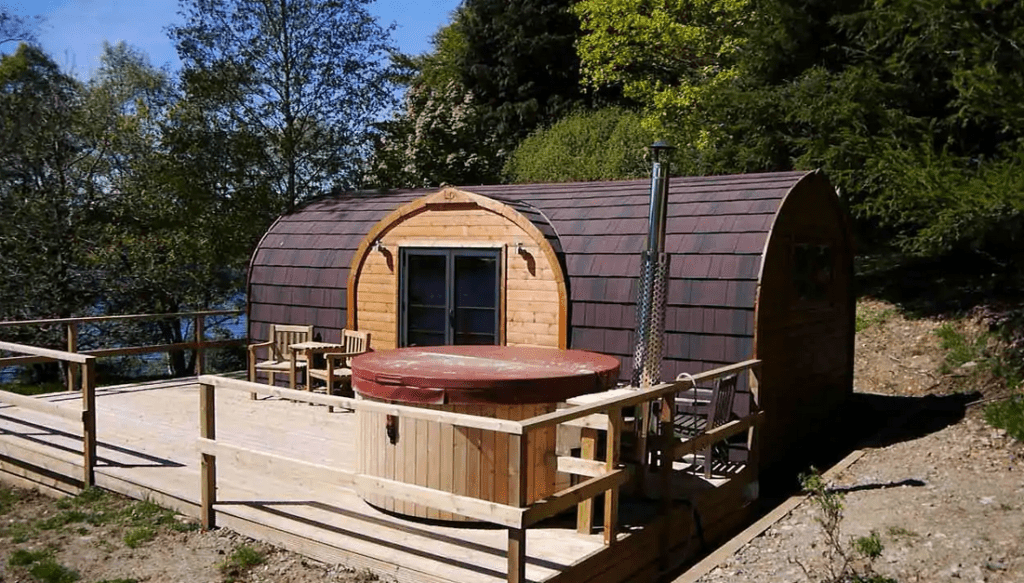 Seaside Cabin.
The cute little cabin is ideal for a couple looking to get away from it all. With close links to the Motorway and England it's ideal for anyone coming North. The cabin has stunning views overlooking the Solway Firth and the Lake District in the Distance.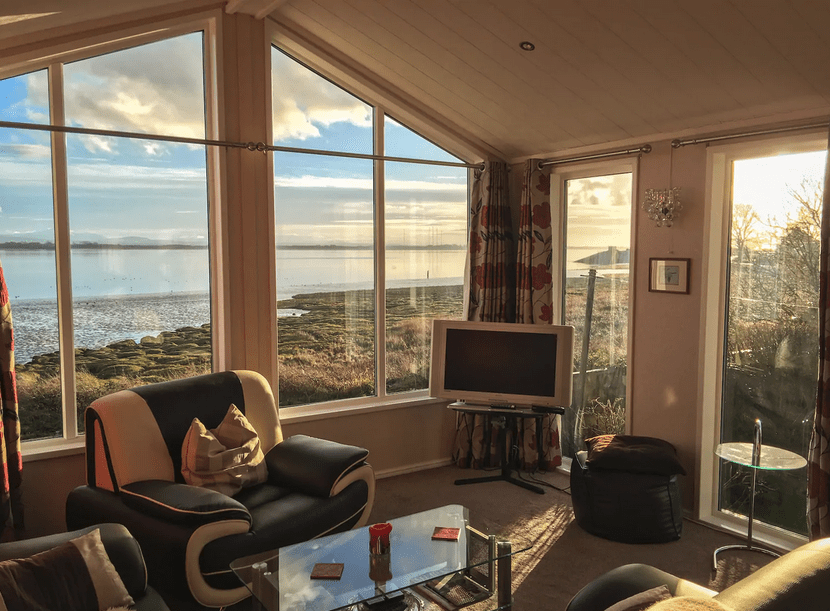 Scottish Mansion House.
EEver wanted to be Lord & Lady of the Manor for the week or weekend? This beautiful mansion house is less than 10 minutes from the Motorway, so no matter which way you are travelling to Dumfries & Galloway your mansion awaits.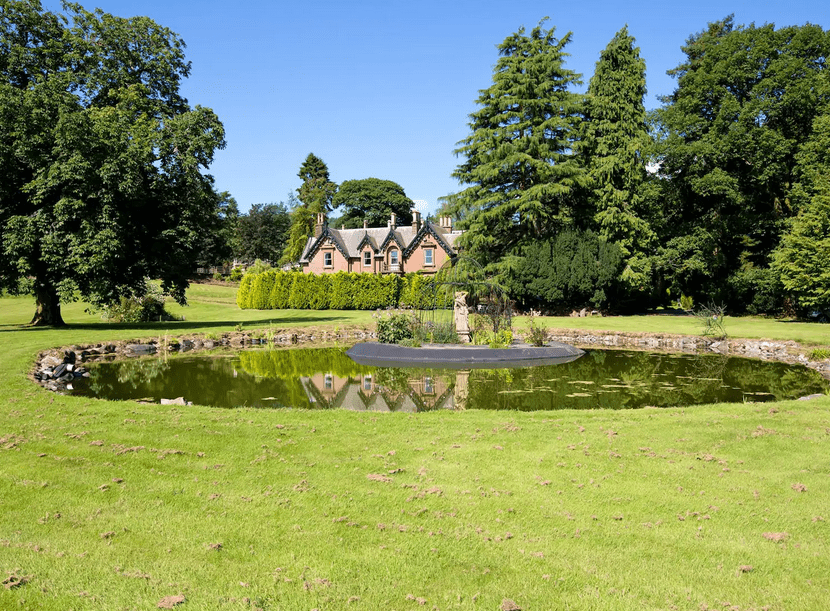 Donella Cottage.
If you love Scottish Castles, this Cottage is very close by to the grand Drumlanrig Castle owned by the Duke of Beecclugh. This lovely little Airbnb also has a hot tub to relax after your busy days exploring.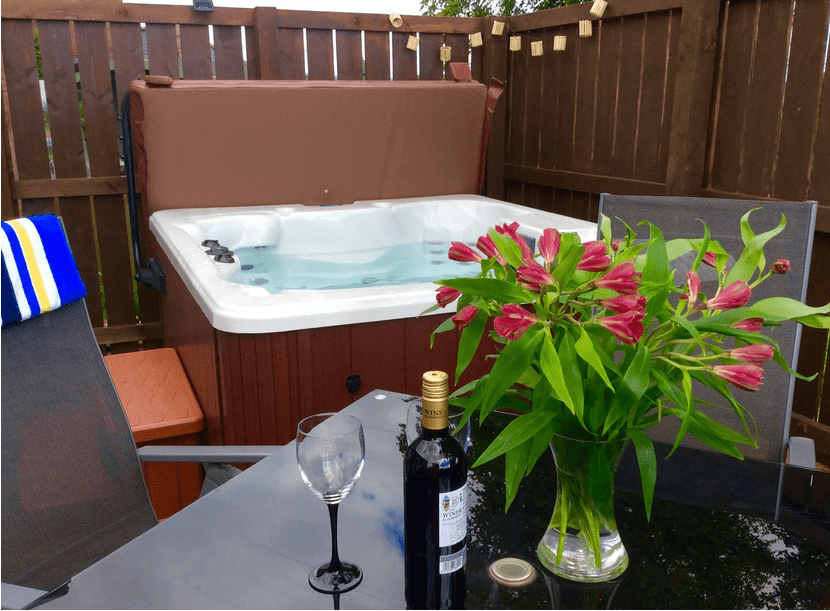 Dumfries & Galloway Best Airbnbs
Ideally suited for a large family or group of friends. The Coachhouse is just a 20-minute drive from the heart of Dumfries. Furthermore, the building is beautifully finished, imagine some summer evening alfresco dining after a busy day. For all you animal lovers there is also Llamas onsite.

Airbnb Kirkcudbright
Nun Mill House is in Kirkcudbright, known as the Artists Town. With beautiful Harbour and historic landscape, you can see why. This airbnb is another great little seaside getaway. These Airbnb Kirkcudbright listings are very popular as they are right in the heart of Dumfries & Galloway.

This house is exactly as the name describes a Roundhouse. I love the contrast of traditional building with very contemporary interior design. The house has a stunning main bedroom with an en-suite shower room with a unique waterfall shower.

If you want panoramic views from your Airbnb then look no further than Braesyde. This building looks like a crazy lighthouse, and I love it. It is definitely a unique building, that's in Kippford. A trendy boating village in Dumfries & Galloway.

So far we are seen traditional buildings. Anyone who loves the rugged outdoors can stay here is a quirky Mongolian Style Yurt. Right in the heart of Galloway Forest this is the Airbnb if you want to get back to nature.

This is a bespoke Shepherd's Hut designed for couples and singles, set in a 12 acre ornamental garden with Sea Views & Lakes. Lastly, its located just outside Stranraer. So anyone making their way to or from a ferry, this is a perfect stop.
Airbnb Dumfries in the town centre.
Stylish Dumfries Scandi Apartment
This apartment is situated right in the heart of Dumfries. It's only a few minutes walk into the centre, ideal for anyone visiting the town or staying on business. This apartment has a super high standard with a Scandinavian style Asestetcic.

Another lovely large house perfect for those more significant groups of families or friends. Cumnock Knows Country Retreat is in the remote hills of Galloway Near Carsphairn. The ideal retreat for anyone who wants to get away from the hustle and bustle and relax.

Airbnb Moffat
This unique location caught my eye. Close to Moffat, which is the northern half of the Region you can stay in the very modern Caravan. Anyone looking for an unusual Airbnb Moffat should check this one out.

One of the little gem areas on Dumfries & Galloway is Knoxbrex. If you stay at this sizeable lovely house, make sure you visit Carrick bay, one of the areas best beaches and usually rather quiet too. Also, stop at the Cream O Galloway down the road for a much deserved homemade ice cream.

This Cottage has one major appeal. It is slap bang in the middle of the Galloway Forest Dark Sky Park. If you love seeing the Milkyway and the stars (weather permitting), then this is ideal for you! This cosy little Cottage will warm you up after those cold nights stargazing.

Beechwood Country House is a beautiful early 19th century country home, in the lovely town of Moffat. Famous for the Wool and Moffat Toffee (be sure to try it!) Beechwood also has the own of providing a hot-tub as well as your own chef should you wish for the ultimate private dining experience! Airbnb Scotland Hottub Ideas.

Loch Ken is the largest loch in Dumfries and Galloway. It has an outdoor activity centre where you can do all sorts of water or land activities, great for kids big and small. This cosy Cottage with its modern feel is the perfect place to relax after those big days in the wild.

Living it rough does not have to be hard. These beautiful Yurts are the perfect way for you to connect with nature, with an added hottub it provides the perfect level of comfort for any getaway.

Loch Ken is the largest loch in Dumfries and Galloway. It has an outdoor activity centre where you can do all sorts of water or land activities, great for kids big and small. This cosy Cottage with its modern feel is the perfect place to relax after those big days in the wild.

So there is my list of 20 fantastic Airbnb Dumfries & Galloway places to stay. Have you visited anywhere else in Dumfries & Galloway on Airbnb you loved? Let me know what ones I may have missed in the comments below! These are some of the luxury airbnb Scotland has to offer and they are all in Dumfries & Galloway.