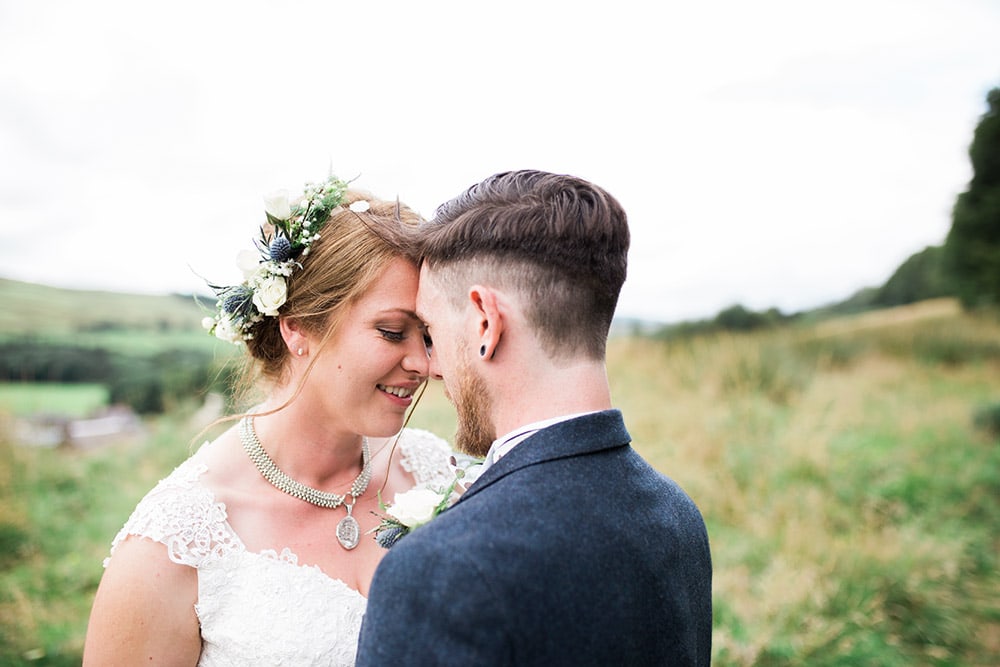 Deep Summer Moffat Wedding | Hemera Visuals
Vikki & Mark both met on a night out a few years ago with Vikki loved how Mark could just make her laugh! Both hailing from Yorkshire they decided that they wanted to have an elopement wedding and settled on a Moffat Wedding,(a picturesque town famous for it's toffee & wool) right in the heart of Dumfries and Galloway as their destination. 
So for the perfect deep summer wedding Mark, Vikki, Family and Friends all made the trip up from England to their wedding venue, which was a beautiful Georgian Mansion on the outskirts of Moffat. They chose to get married in the lovely Church in the town and Vicki & Wedding Party took the 10 minute walk through town receiving tons of congratulations and compliments and they made their way through the historic town.
We were blessed for choice for locations for their Bride & Groom portraits as right at the back of the house was a lovely Old Growth Woodland and a beautiful Meadow Field which made for more perfect photo memories than you could imagine!
My favourite part of the whole wedding has to be this wonderful couples first dance, it will go down and one of the best and unique first dance I have ever seen. Now anyone who knows them well will tell you they are massive Frank Turner fans, so much so that they got Frank to send them a lovely congratulations picture to them on their engagement.
The song they chose is 'Four Simple Words' (link to youtube song here) which starts with a lovey soft melody perfect for a lovely slow dance then out of nowhere it breaks into a fantastically paced rock song which makes you just want to just up and down sign along the atmosphere was electric!
I had a fantastic time watching a fantastic couple saying I do, sharing the day with laughs, tears and love along the way. Every day in life should feel this good!
Have a great week and happy wedding planning, Cameron.