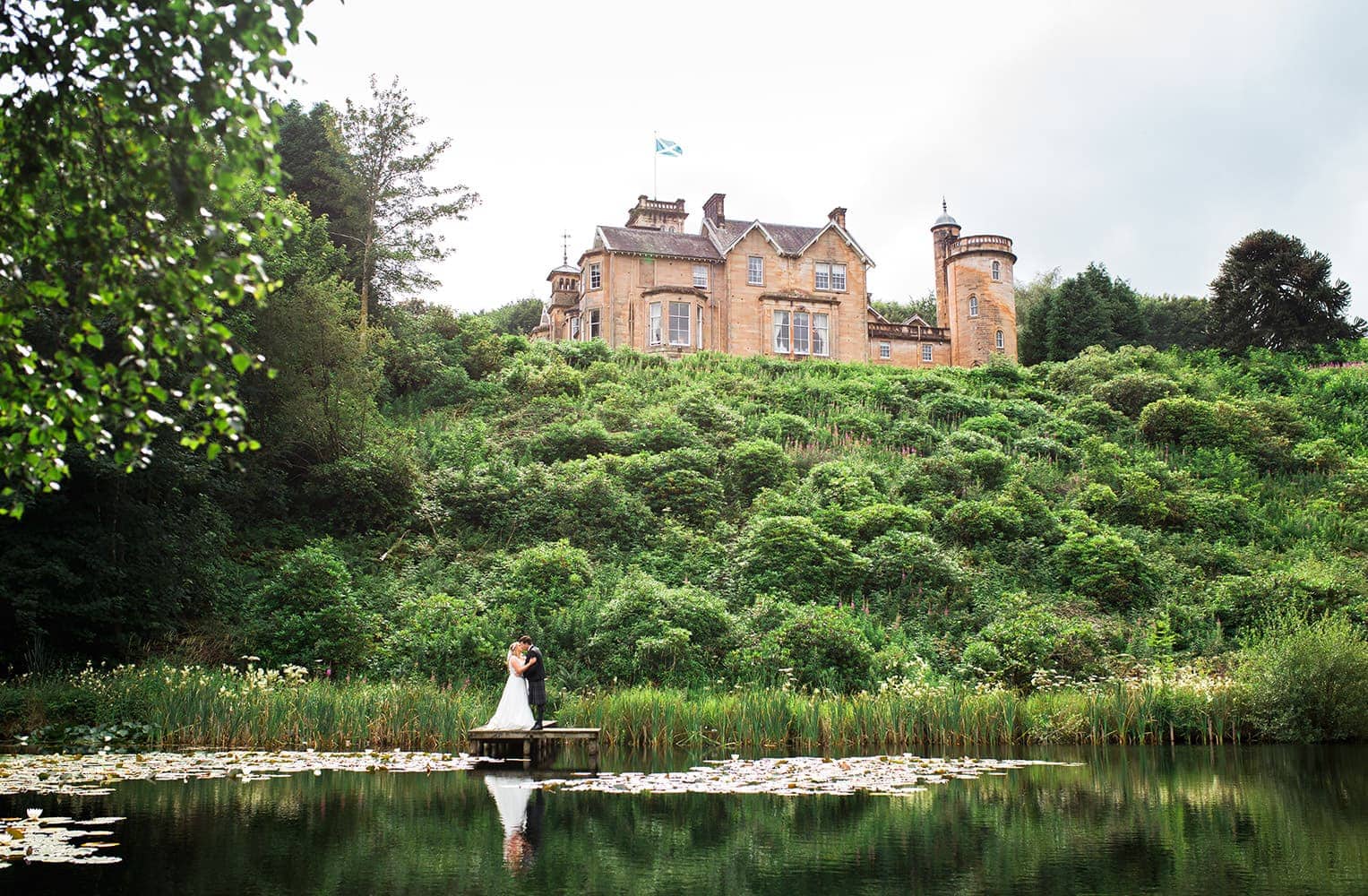 Here is our Auchen Castle Wedding Guide: Updated for 2021.
When planning your fairytale castle wedding in Scotland one of the first venues across the border is Auchen Castle. I've been fortunate enough to photograph weddings at the Castle several times and highlight me as a great local venue. The venue was recently sold and is now in even more great hands, after being owned by the Gretna Wedding bureau for many years. In this guide, I'll let you know all there is to know about Auchen Castle Weddings so let's dive in.
Travelling to the Castle.
Auchen Castle is located in the north of Dumfries and Galloway, the first country you arrive in across England's border. Being just a few miles off the M74, the main motorway into Scotland this venue is very easy to access from North or South. Auchen is situated close by to the lovely village of Beattock and the quaint town of Moffat (be sure to get there famous toffee!)
Travel time is 20 minutes from Dumfries, the nearest large town, one hour from Glasgow or Edinburgh and two hours from Manchester. The closest train station is Lockerbie which has routes running from Edinburgh and England. Anyone flying in the nearest airports are Glasgow & Edinburgh.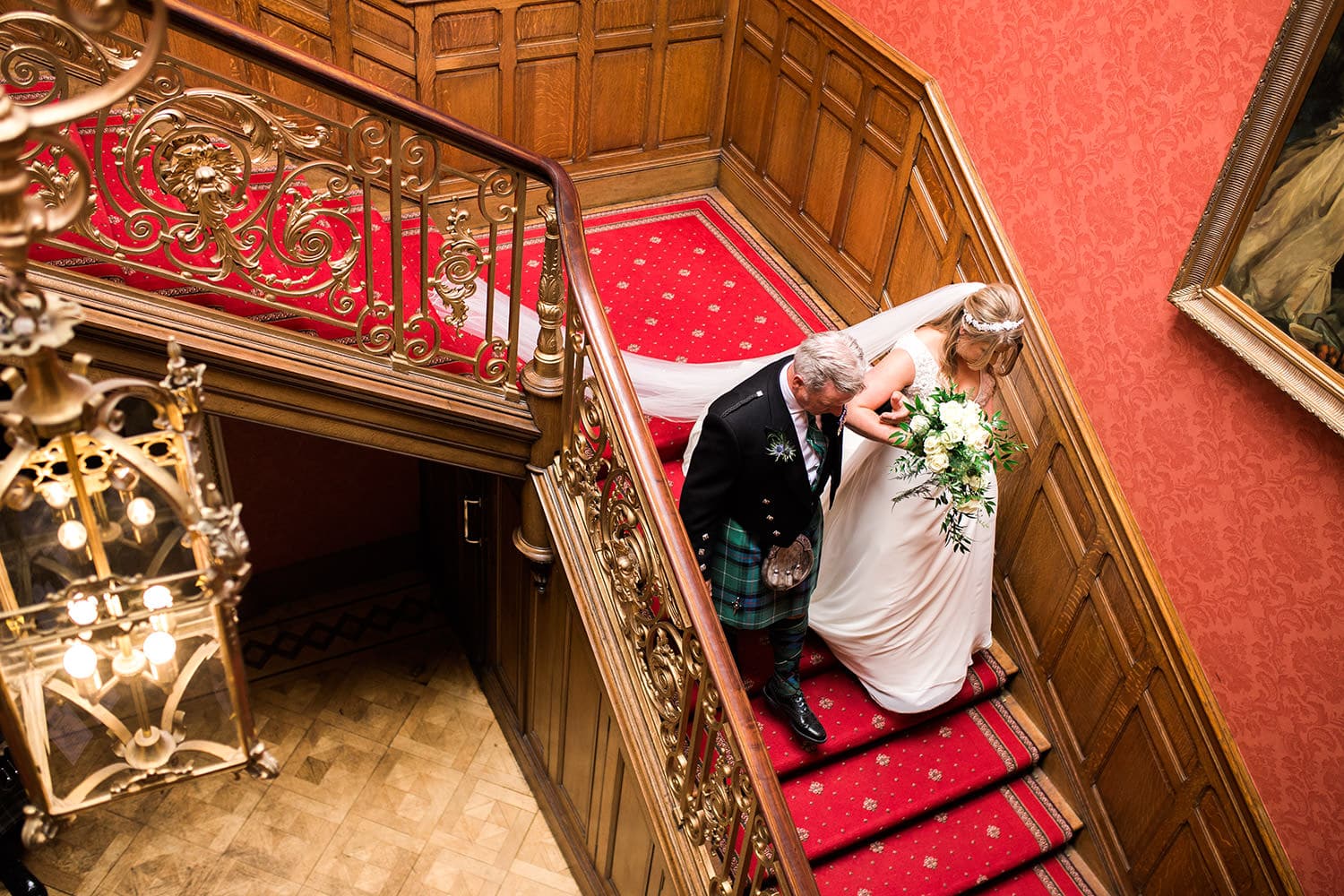 Auchen Castle History
Auchen Castle dates back to approximately the 13th century. Records are not accurate, but it is believed that it most likely built by Sir Humphrey de Kirkpatrick. The Kirkpatrick family was a close ally of Robert the Bruce and King Robert would have often been entertained at Auchen Castle. So when you visit the Castle, you are diving deep into Scottish History.
Spaces Inside Auchen Castle
There are so many beautiful spaces inside and out for your Auchen Castle Wedding, here are the main important ones.
The Ceremony Room.
The long ceremony room with venues overlooking the manicured gardens to the left provides a warm and blank canvas for your wedding ceremony. The ceremony room can hold around 120 guests with space into the main hall for any extra guests you may have. You can have any type of ceremony you wish at Auchen including registrar, humanist or religious.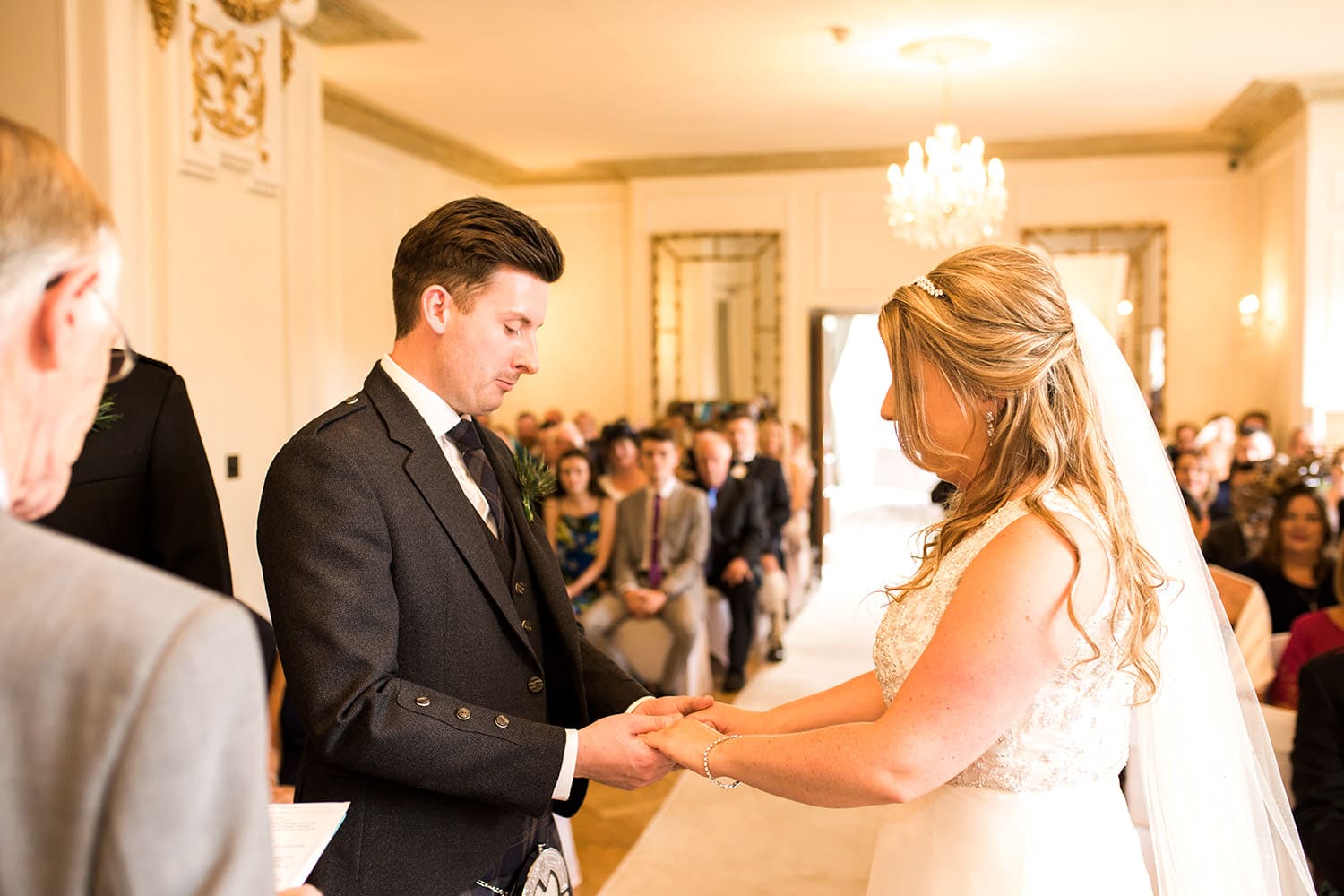 The Main Hall.
The main hall is where all your post-ceremony activities will occur, including your speeches, wedding breakfast and dancing in the evening. This room's highlight is that it looks out over the Castles loch a few hundred feet below. So prepare yourself for lots of memorable times on the dancefloor as shimmy the night away.
Bridal Suite.
The bridal suite is spacious, allowing your bridal party plenty of room to get ready in. With a massive four-poster bed, you will get a relaxing sleep the night before your big day if you manage to sleep with all the excitement.
Auchen Castle Wedding Packages
There are lots of auchen castle wedding packages to be had. There are packages for every occasion from Large wedding days to small and intimate elopements they cater to all wedding sizes.
Auchen Castle Wedding Photography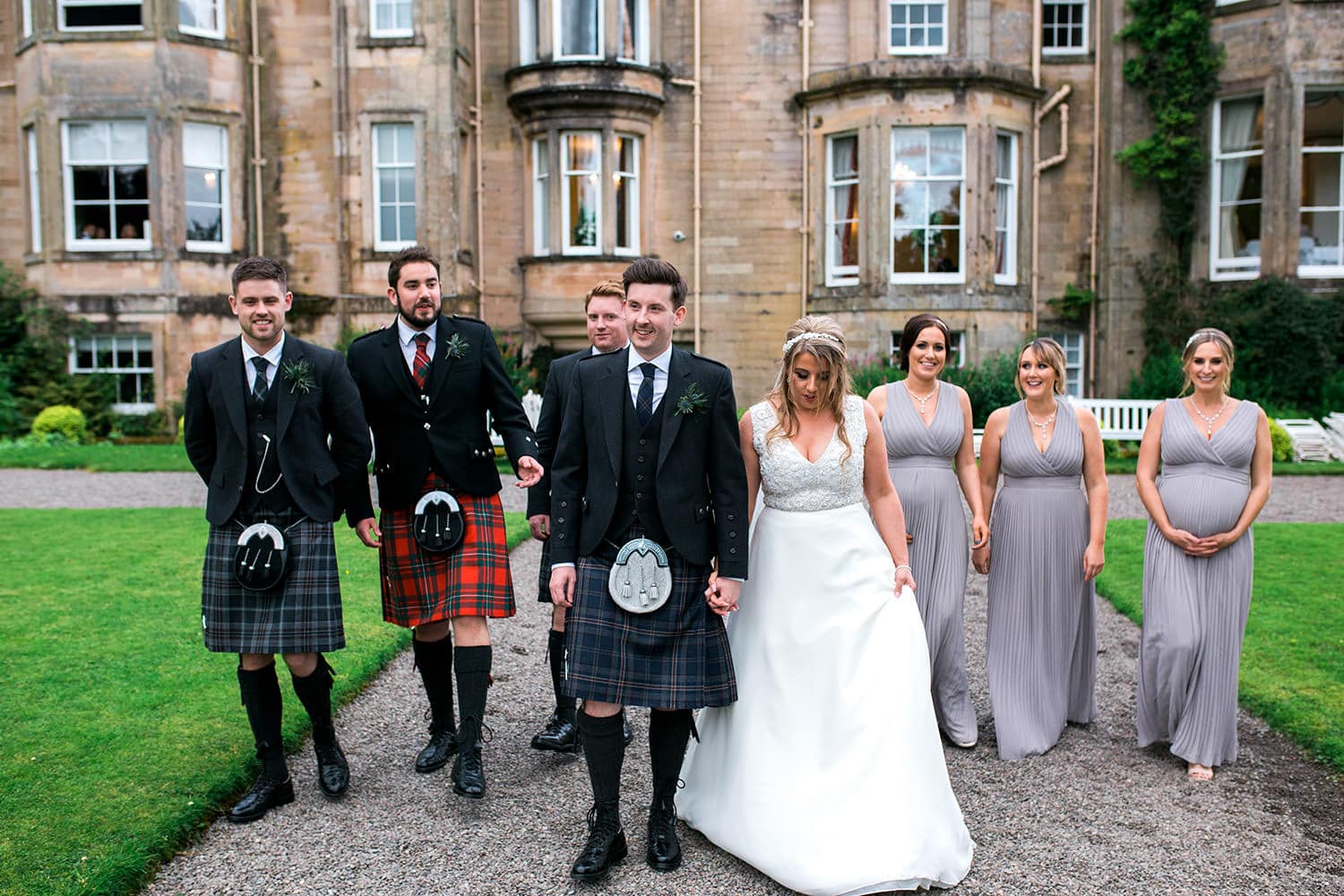 It's been a pleasure to have photographed many weddings here. The grounds are stunning, and if your lucky to get snow in the winter, they are extra special if you are after a winter wonderland.
My favourite locations for couples photography at Auchen Castle Weddings is down at by the Loch. A quick drive around the grounds takes you to the front of the Loch, the main attraction is the Castle perched on the hill top with the Saltire Flag flying high.
You can also get beautiful pictures in the perfectly kept gardens in front and to the Castle's side. These gardens are at their best between April-September. This is when all the flowers are in full bloom filling the air with that lovely floral scent.
If you want some images that are a little more rugged, you can venture off into the Moffat hills or even the incredible Greymares tail located about 30 minutes drive away. Here is a gallery from a real wedding at the Castle.
Auchen Castle Hotel Accommodation
Did you know there have been lots of amazing famous guests who've stay at the Castle? These include The Beatles, Margaret Thatcher, Chris DeBurgh, Barbra Cartland and the King of Norway!
There are 26 unique rooms for you and your guests to stay in and enjoy at your wedding.
What I love about the venue.
Here are just a few reasons why I think it's an excellent venue for weddings.
Very easy to get to from anywhere in Scotland or England.
Fairytale Castle Wedding
Caters to weddings big and small
Less than an hour away from Scotlands two major cities Glasgow and Edinburgh.
Plenty of superb accommodation for your guests.
Everything under the one roof.
Did you find out guide useful? Here is a link to go straight their website if you'd like to find out more about this beautiful Scottish castle wedding venue.