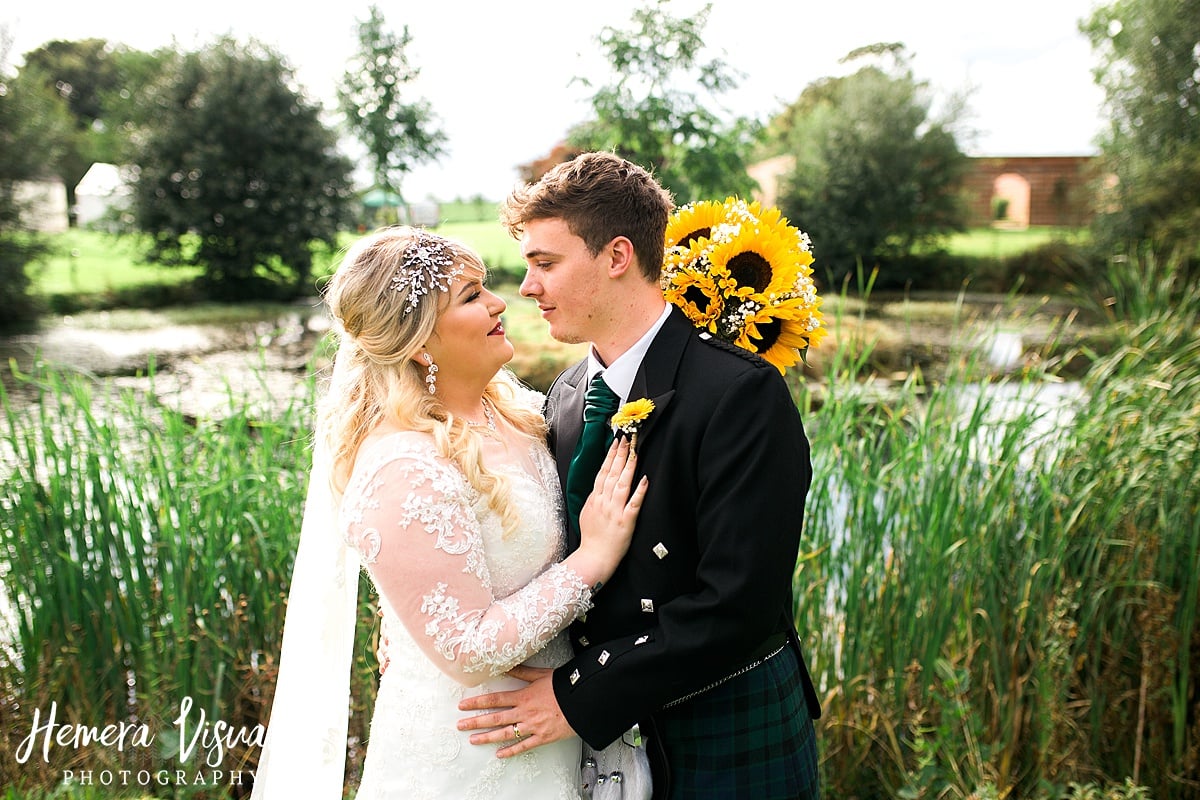 Alternate Scottish Wedding | Lauren & Ali Ruthwell Church
Family & Friends make any wedding amazing. Lauren & Ali opted for a rather alternate Scottish Wedding. The couple who are from Gloucestershire, brought all their friends and family up for a Scottish elopement to Dumfries and Galloway to their Aunt & Uncles stunning property situated right across from the glorious Ruthwell Church. They had made it their mission to use a ton of amazing local wedding vendors to help make their day extra special. Marrying in the fantastic Ruthwell church, which has one of the oldest crosses in the entire country. After the ceremony it was a quick 2 minute walk to the beautiful dressed marquee in the families garden. Complete with its own pond, walled garden and stunning views countryside views it made for such a special place to hold their reception. Loved seeing the beautiful sunflower bouquets which is not common for a Scottish Wedding.
A special touch!
One of my favourite parts of their wedding was finding out they had done something a little different for their wedding favours. Instead of something traditional like sweets, whiskey or tablet. The couple donated the money to cancer research and everyone got a little pin to commemorate the day! With most of the family coming from below the border the couple had an amazing idea of putting on a fantastic local band with plenty of ceilidh music. Now I'm not one for dancing myself but I love a ceilidh and from the smiles, laughter of their wonderful family I know they did too! An amazing alternate scottish wedding that anyone would be honoured to be apart of!